New Jersey's New Law Aimed Eliminates "Surprise" Medical Bills
In Billing
July 9, 2018
Comments Off

on New Jersey's New Law Aimed Eliminates "Surprise" Medical Bills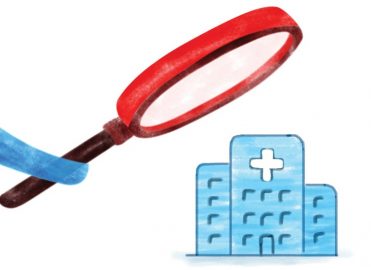 The New Jersey (NJ) governor signed a new law designed to curb the impact of costly "surprise" medical bills when a patient sees a non-participating provider during an admission. The bill is quite complex but tries to balance the needs of  patients, insurance companies, providers, and facilities. Supporters said the law, which has been 10 years in the making, is the strongest in the country at the moment.
Physicians, specialists, in particular are very concerned about this reform. They are worried that it will erode their negotiating power with the insurance companies and take away key income that they use to offset the cost of treating those without healthcare coverage. Physicians have made the claim that this law could eventually diminish care.
"The law opens up a lot of uncertainty in the healthcare market, "which could lead to some doctors making the decision to stop serving some hospitals and communities, said Dr. Peter DeNoble, an emergency physician and president of the New Jersey Doctor-Patient Alliance, which opposed the law. "That trickles down to an access-to-care problem."
New Law Designed for Protection
The reform is designed to provide protection to patients, businesses and others who pay for medical care from the high cost bills that result from emergency or unintentional care from doctors or other providers that are not in a patient's insurance network and the patient did not have the opportunity to assure that only in-network physicians and other providers provided their care.
The law:
Requires greater disclosure from both insurance companies and providers so that patients are clear on what their plan covers and ensures that patients are not responsible for excess costs
Establishes an arbitration process to resolve payment disputes between providers and insurance companies. This mechanism is designed to control costs.
This law is considered a huge win for patients, labor unions, small businesses and insurance companies in the state. Although NJ has had a law that included several protections designed to shield emergency patients from excess charges, they found that many patients still received "surprise" bills from doctors that are not in the patient's network.
Medical Society and the New Law
The Medical Society of NJ is supporting providers with disputes. There is a lot of hope that the arbitration process will be a fair one and not just aimed at controlling costs as mentioned in the law. There is still a lot of undefined areas in the bill where it comes to how the arbitration will be handled and take place. Factors such as how quickly will arbitration requests be heard, how quickly will decisions be made, and who will sit on the arbitration panel? These are important issues because understaffing the arbitration process will result in delaying due process and fair payment to providers.
Stay tuned as this all unfolds and we can report on the success and/or kinks experienced as this new bill is rolled out in NJ.
Latest posts by Barbara Cobuzzi
(see all)