What's the Best Career Path for Me?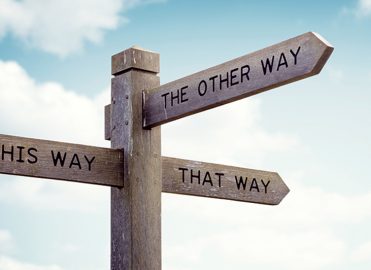 Credentials open many doors to career opportunities. Which one will you enter?
AAPC provides training and examination for every certification you could ever need to work in the business of healthcare.
If you are new to the business of healthcare, you may not know which certification will help you to achieve your dream job. You may not even know what your dream job is. In fact, your dream job may not even exist, yet. That's the beauty of the health industry: It is constantly reinventing itself. And with the right credentials, you can write your own ticket to ride.
AAPC's core medical coding certifications are a good place to start because each indicates the holder has a fundamental understanding of what it takes for physicians to receive proper payment for the services and supplies they provide to patients.
Medical Coding Certifications
Most AAPC members earn multiple certifications, but nearly all begin with one of our core medical coding credentials, and then go on to earn specialty certifications to demonstrate expertise for coding specific areas of medicine (e.g., Family Practice (CFPC™), Pediatrics (CPEDC™), and Urology (CUC™)).
AAPC's core medical coding certifications include:
• CPC® – Certified Professional Coder
• COC™ – Certified Outpatient Coder
• CIC™ – Certified Inpatient Coder
• CRC™ – Certified Risk Adjustment Coder
Medical coders use ICD-10-CM diagnosis codes, HCPCS Level II supply codes, and CPT® or ICD-CM-PCS procedure codes to report services and supplies physicians furnish to patients in either an office, outpatient, or inpatient setting. They code medical record entries, abstract information from medical records, and read medical record notes and reports. Coders must be familiar with electronic health records (EHR), or other electronic medical record (EMR) software.
This line of work is best suited to someone who is detail-oriented, dependable, and trustworthy. Coding usually has productivity requirements, and change is a given in this business, so coders must be adaptable. It also helps to be organized and to be able to prioritize tasks to effectively meet deadlines.
Which core medical coding credential is right for you?
Not Suited for Coding? You Have Plenty of Other Options!
AAPC offers certifications for every area of revenue cycle management. If medical coding isn't your cup of tea, consider one of our many other certifications.
Medical Billing: A Certified Professional Biller (CPB™) may be responsible for a variety of tasks, including charge entry, claims submission, payment posting, insurance follow-up, and patient follow-up.
Medical billers must be punctual, dependable, and detail-oriented. The ability to multi-task and prioritize are helpful characteristics for this field because productivity is essential. Medical billers must be comfortable working with a team or independently, and have good communication skills.
Medical Auditing: As a Certified Professional Medical Auditor (CPMA®), you may be responsible for auditing medical charts and physician documentation. This position requires proficiency in evaluating physician documentation for medical necessity, and strong written and verbal communication skills to report findings.
Medical Documentation: The Certified Documentation Expert Outpatient (CDEO®) is generally responsible for evaluating medical records to ensure completeness, accuracy, and compliance with coding and payer guidelines.
Medical Compliance: As a Certified Professional Compliance Officer (CPCO™), you may develop, implement, and monitor a compliance program for your physician office or help others in their compliance efforts. CPCOs generally perform audits on physicians to ensure that coding and documentation is in compliance with Medicare, other federal insurance programs, and third-party regulations.
Physician Practice Manager: If your motto is "Variety is the spice of life," than perhaps managing a physician office is your calling. As a Certified Physician Practice Manager (CPPM®), you will oversee all facets of the physician office, including revenue, compliance, human resources, health information technology, and more.
Tip: AAPC's annual Salary Survey reveals what healthcare business professionals are earning across the nation, their level of education, and more. Check it out!
Check Out Our Helpful Resources
AAPC also offers Career Enhancement resources to assist with your job search. Use our database of job listings to find work and check the Tips for Job Seekers website to land the job of your dreams. Our Employment Forums are gold for networking and finding jobs by word of mouth.
If you still can't decide which path to take, try job shadowing: Spend a day or more observing someone performing a job you are considering (with their permission, of course!). This lets you see what it's really like before you commit.
Another option is to take advantage of our Project Xtern program, which gives you the opportunity to test drive medical coding and gain the essential experience you'll need to become a full-fledged coder.
Latest posts by Renee Dustman
(see all)
7 Responses to "What's the Best Career Path for Me?"