CMS Proposes a Single E/M Payment, Streamlined Doc Requirements
In CMS
July 13, 2018
Comments Off

on CMS Proposes a Single E/M Payment, Streamlined Doc Requirements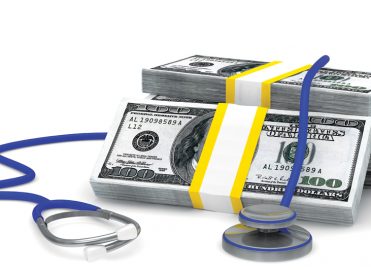 The Federal Register scheduled for publication on July 27, 2018 will include a proposal for a single E/M payment for new outpatient services, and a different single E/M payment for established outpatient E/M services, regardless of the E/M level submitted. This is one of several Centers for Medicare & Medicaid Services' (CMS) proposals to streamline E/M documentation requirements, as part of the 2019 physician fee schedule rule.
How Much is the Proposed Single E/M Payment?
The proposal would create a single reimbursement of $135 for 99202-99205, no matter the level of service is submitted. The current reimbursement (2018, non-geographically adjusted, non-facility) is $109.80 for 99203 and $167.40 for 99204's. Under this proposal, 99201 would be paid a separate rate that is approximately the same as the current rate.
This single proposed rate for 99212-99215 is $93. Current payment is $74.16 for 99213 and $109.44 for 99214 (2018, non-geographically adjusted, non-facility). The proposed rate compares favorably for these service levels, but note that the current payment for 99215 is $147.60, which is well above the proposed single payment rate.
Along with the single payment, CMS is proposing streamlined documentation requirements. There are a several proposals on the table, one of which would eliminate the 1995 and 1997 documentation guidelines and rely solely on medical decision-making (MDM). The reasoning behind the proposal is that the current documentation guidelines are an exceptional administrative burden.
Other proposed alternatives are the use time as a deciding factor for E/M level, or allowing providers to continue to use the '95 or '97 guidelines, should they wish to do so. The proposed rule contends, "This would allow different practitioners in different specialties to choose to document the factor(s) that matter most given the nature of their clinical practice."
CMS is also considering the adoption of add-on G codes—one for primary care providers and one for specialists—for use when E/M services are dominate within the practice or specialty. The add-on G code for primary care will account for inherent resource costs associated with furnishing primary care E/M services. The G code for specialists will apply to those specialties in which E/M services make up a large percentage of overall charges, including: endocrinology, rheumatology, hematology/oncology, urology, neurology, obstetrics/gynecology, allergy/immunology, otolaryngology, cardiology, and interventional pain management. The add-on G code designed for specialty professionals is supposed to represent the complexity inherent to E/M services in these specialties.
CMS is also considering reducing the payment for E/M services that are submitted with a 25 modifier by 50 percent, when an E/M service is performed on the same day as a zero global day procedure. The rule makes no mention of payment reductions for E/M services submitted with modifier 25 in addition to same day procedures with a 10-day or 90-day global period.
Latest posts by Barbara Cobuzzi
(see all)
No Responses to "CMS Proposes a Single E/M Payment, Streamlined Doc Requirements"