Transitional Care Management Initial Communication
In CMS
July 13, 2018
Comments Off

on Transitional Care Management Initial Communication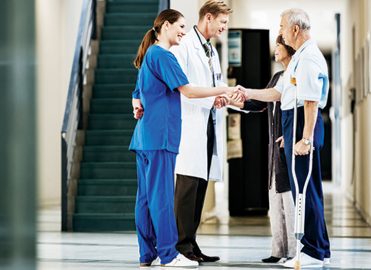 The transitional care management initial communication requirement stipulates that to report TCM services (CPT® 99495 and 99496), "An interactive contact must be made with the beneficiary and/or caregiver, as appropriate, within 2 business days following the beneficiary's discharge to the community setting. The contact may be via telephone, email, or face-to-face."
Source: Medicare Learning Network, "Transitional Care Management Services."
One important question concerns who may perform the transitional care management initial communication.
The Medicare Learning Network's "Transitional Care Management Services" advises that the initial contact, "can be made by you or clinical staff who have the capacity for prompt interactive communication addressing patient status and needs beyond scheduling follow-up care." In fact, clinical staff initiating contact also must meet "incident to" requirements, per the Center for Medicare & Medicaid Services, "Frequently Asked Questions about Billing the Medicare Physician Fee Schedule for Transitional Care Management Services:"
Medicare encourages practitioners to follow CPT guidance in reporting TCM services (see the CPT definition of the term "clinical staff"). Medicare requires that applicable state law, scope of practice and incident to rules must be met in order for a practitioner to bill the MPFS for TCM services. The practitioner must meet the "incident to" requirements described in Chapter 15 Section 60 of the Benefit Policy Manual 100-02.
To meet incident-to guidelines, the physician must evaluate the patient and document that the ongoing care provided by the NPP is integral to the course of treatment for that patient. Any service performed by an NPP and billed incident-to a physician must be deemed reasonable and necessary, and within the scope of Medicare coverage.
Non-physician practitioners (NPPs), who furnish services incident-to a physician are responsible to ensure the work they are directed to do (as an incident-to service) falls within their state's scope of practice. The employed NPP may not have a practice scope outside, or above, the defined scope of practice of the supervising physician.
Latest posts by John Verhovshek
(see all)
No Responses to "Transitional Care Management Initial Communication"