Virtual Care Coverage May Expand
In CMS
July 16, 2018
Comments Off

on Virtual Care Coverage May Expand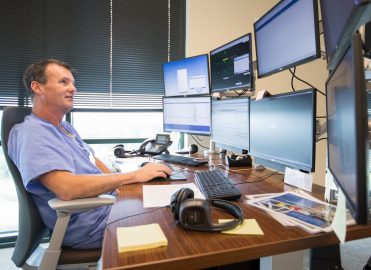 Virtual care—also known as telehealth or telemedicine—leverages technology (such as audio/video applications or patient-accessed health portals) to allow patients quick and convenient remote access to quality healthcare. Now, the Centers for Medicare & Medicaid Services (CMS) is proposing increased coverage for virtual care services.
Per CMS:
Provisions in the proposed CY 2019 Physician Fee Schedule would support access to care using telecommunications technology by:

Paying clinicians for virtual check-ins – brief, non-face-to-face appointments via communications technology;
Paying clinicians for evaluation of patient-submitted photos; and
Expanding Medicare-covered telehealth services to include prolonged preventive services [e.g., adding HCPCS codes G0513 and G0514 (Prolonged preventive service(s)) to the list of telehealth services].
Regarding the first point, the proposed rule explains:
When these kinds of check-in services are furnished prior to an office visit, then we would currently consider them to be bundled into the payment for the resulting visit, such as through an evaluation and management (E/M) visit code. However, in cases where the check-in service does not lead to an office visit, then there is no office visit with which the check-in service can be bundled. To the extent that these kinds of check-ins become more effective at addressing patient concerns and needs using evolving technology, we believe that the overall payment implications of considering the services to be broadly bundled becomes more problematic…. Therefore, we are proposing to pay separately, beginning January 1, 2019, for a newly defined type of physicians' service furnished using communication technology. This service would be billable when a physician or other qualified health care professional has a brief non- face-to-face check-in with a patient via communication technology, to assess whether the patient's condition necessitates an office visit.
CMS has also included specific proposals to:
add renal dialysis facilities and the homes of end-stage renal disease (ESRD) beneficiaries receiving home dialysis as originating sites; and,
add mobile stroke units as originating sites and not to apply originating site type or geographic requirements for telehealth services furnished for purposes of diagnosis, evaluation, or treatment of symptoms of an acute stroke.
CMS currently is accepting comments on its proposals to expand virtual care coverage. Comments must be received at one of the addresses provided below, no later than 5 p.m. on September 10, 2018. Instructions to send comments can be found within the proposed rule.
Latest posts by John Verhovshek
(see all)