Verma Promises Changes to E/M
By Brad Ericson
In CMS
July 17, 2018
Comments Off

on Verma Promises Changes to E/M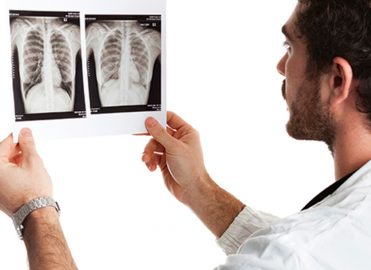 Centers for Medicare & Medicaid (CMS) Administrator Seema Verma detailed plans to revamp evaluation and management (E/M) in a letter to physicians July 17th. But don't start worrying about the codes changing.
The letter, released in CMS' MLNconnects newsletter, criticizes the current 5 level office visit codes, which Verma claims make up 40 percent of Medicare physician charges. The E/M codes are part of the CPT code set, which is wholly copyrighted by the American Medical Association (AMA).
E/M Proposal
Verma ties the agency's proposal to its "Patients Over Paperwork" initiative, which is meant to simplify physician's work load, enhance patient care, and reduce provider workload.  She writes the proposed overhaul of the E/M codes will "dramatically reduce the amount of time you have to spend putting unnecessary information in to your patients' records."
The letter explains CMS proposed to "move from a system with separate documentation requirements for each of the 4 levels that physicians use with just one set of requirements, and one payment level each for new and established payments." She maintains in the letter that level 1 are for other providers.
Verma explained that most specialties would see their Medicare payments go up or down 1 to 2 percent. Payoff, she argued, would be realized by the amount of time saved, which she said would add up to 500 years for all United States clinicians in one year.
Much of the proposal is  foreshadowed in the proposed 2019 Medicare Physician Fee Schedule.
AMA: Effect on 2019 E/M Codes
Will this affect 2019 E/M codes? The AMA told AAPC's Knowledge Center  that you will still use 99201-992015 and 99211-99215 to report E/M services. Verma's proposal doesn't alter the actual CPT codes or descriptors for E/M services, only the federal government documentation requirements and assigned payments for these services.
The AMA told HBM it is evaluating how this proposal will affect patients, especially those with complex conditions, and AMA will also evaluate the impact across various types of patients and specialty practices.
E/M Back to Physicians
The current administration launched the Patients Over Paperwork to cut the many documentation tasks after listening to physicians complain in meetings throughout the country and through an online survey.  "Washington is to blame for many of the frustrations with the current system, as policies that have been put forth as solutions either have not worked or have moved using the opposite direction," she wrote.
She also slams the failure to make electronic health records (EHR) inter-operable, and MyHealthEData Initiative", which promotes the interoperability of electronic medical records. Verma wrote, "Patients must have control of their medical information; and physicians need visibility into a patient's complete medical record. Having all of a patient's information available to inform clinical decision-making saves time, improves quality, and reduces unnecessary and duplicative tests and procedures. CMS is taking action to make this vision a reality, including recently proposing a redesign of the incentives in the Merit-Based Incentive Payment System or "MIPS" to focus on rewarding the sharing of health care data securely with patients and their providers."





Latest posts by Brad Ericson
(see all)