Fee Schedule Conversion Factor Rises in 2019
In Billing
July 17, 2018
Comments Off

on Fee Schedule Conversion Factor Rises in 2019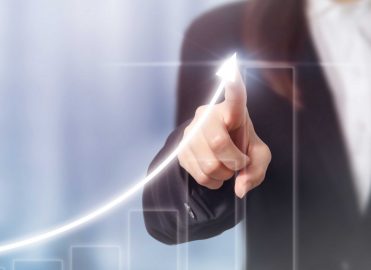 The conversion factor (CF) that is used to determine payments under Medicare Part B will be adjusted upward slightly for 2019, meaning a slight overall rise in payments to providers who accept Medicare patents.
The projected change, issued as part of the Physician Fee Schedule and Other Revisions to Part B for CY 2019 proposed rule, "reflects a statutory adjustment of 0.25 as required by the Bipartisan Budget Act of 2018, and a -0.12 percent RVU budget neutrality adjustment," according to the proposed rule. This results in an estimated 2019 conversion factor of 36.05, compared to a current CF of 35.99.
How the Conversion Factor Affects Payment
Medicare fee-for-service payments are calculated based on relative value units (RVUs) assigned to each covered CPT®/HCPCS code. As defined in Medicare's National Physician Fee Schedule Relative Value File, there are three separate RVU categories that, when totaled, determine payment.
Work RVUs account for the provider's work when performing a procedure or service. Work RVUs typically account for 50 percent or more of the RVU total for a given code.
Practice expense (PE) RVUs reflect the cost of nonphysician labor, and expenses for building space, equipment, and office supplies.
Malpractice (MP) RVUs reflect the cost of malpractice insurance for each procedure/service.
Because the expense of providing a service may differ depending on where the service is provided (facility vs. non-facility), the Fee Schedule lists separate columns to describe "facility" vs. "non-facility" PE RVUs.
To find the RVU total for a specific code, calculate the sum of work RVUs, MP RVUs, and either the facility or non-facility PE RVUs (as applicable to your place of service).
Because the cost of practicing medicine varies by geographic location, CMS applies separate Geographic Practice Cost Indices (GPCI) to each of the three relative values (work, MP, and PE) used to calculate payment.
Therefore, to determine the true, total RVUs for a procedure or service in your area, you would apply the following formula:
(work RVUs x work GPCI) + (PE RVUs x PE GPCI) + (MP RVUs x MP GPCI)
To calculate payment, you must multiply the place-of-service- and locality-specific RVU total by a dollar conversion factor. Although the CF may change annually, it is the same for all places of service and localities.
Latest posts by John Verhovshek
(see all)