Ebola Vaccine Breakthrough, But More Research Is Warranted
July 18, 2018
Comments Off

on Ebola Vaccine Breakthrough, But More Research Is Warranted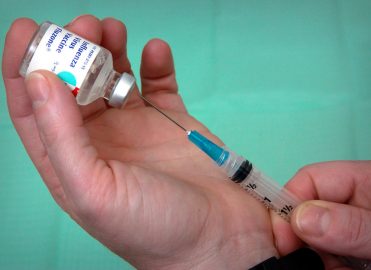 Ever since the 2013-2016 Ebola outbreak in western Africa, vaccines are being developed; however, there are still no vaccines or drugs that have been approved by the U.S. Food and Drug Administration (FDA) to fight it. The good news is the World Health Organization (WHO) published information about a collaborative Ebola vaccine effort between the Democratic Republic of the Congo and the Republic of Guinea.  It gives hope to high-risk communities in the Democratic Republic of the Congo.
It's called the "ring" vaccination, which has been proven to control Ebola, and it's a breakthrough for global public health.
Here's information from the World Health Organization about the ring vaccine that was distributed to high-risk communities of the Democratic Republic of the Congo:
The ring vaccination is led by the National Institute of Biomedical Research and the Ministry of Health of the Democratic Republic of the Congo, which is working with a wide range of partners, including WHO, Médecins sans Frontières and UNICEF. Gavi, the Vaccine Alliance, contributed funds towards the operational costs, and through an agreement with Merck, the vaccine developer, helped ensure that 300 000 investigational doses of the vaccine are available in case of an outbreak. The vaccination is being provided to the contacts of confirmed cases, and the contacts of contacts, as well as healthcare workers, front line responders and other people with potential exposure to Ebola.
This vaccination effort is also the result of a major collaboration between the Democratic Republic of the Congo and the Republic of Guinea. In 2015, a ring vaccination trial took place in Guinea and found the vaccine to be highly effective against Ebola. Due to the results of the trial, the yet to be licensed rVSV-ZEBOV Ebola vaccine has been approved for 'compassionate use' in outbreaks. This means that although the vaccine has not yet been formally approved by a full regulatory process, there is no viable alternative and it has proven sufficiently safe and effective to be recommended for use.
More on Vaccines and Coding
For information on coding vaccines and immunizations, read the articles Flu Vaccine Coding and Billing Update and Stay Up to Date with Immunization Administration Claims.
If you want to prove your expertise in family practice or pediatric coding, consider obtaining these two certifications: Certified Family Practice Coder (CFPC™) and Certified Pediatrics Coder (CPEDC™).
Latest posts by Michelle Dick
(see all)