MIPS Performance Feedback Errors Will Cost Clinicians Dearly
In Billing
July 19, 2018
Comments Off

on MIPS Performance Feedback Errors Will Cost Clinicians Dearly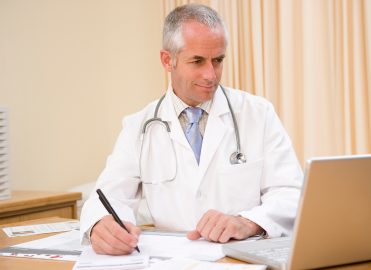 Clinicians have until October 1 to review their 2017 Merit-based Incentive Payment System (MIPS) final score and performance feedback and, if applicable, request a targeted review by the Centers for Medicare & Medicaid Services (CMS).
Immediate Action Required
Eligible clinicians who participated in MIPS should review their MIPS final score and performance feedback, available on the Quality Payment Program website, and request a targeted review if they believe an error has been made in their 2019 MIPS payment adjustment calculation.
Tip: Use AAPC's MACRA calculator to easily calculate a clinician's or clinician group's final score in MIPS.
Clinicians may request a targeted review by selecting the "Request a Review" link at the bottom of each page of their performance feedback on the Quality Payment Program website.
CMS "strongly" encourages everyone to secure the necessary Enterprise Identify Management (EIDM) credentials no later than July 31, and submit a request as soon as possible.
Guidance is Available
Clinicians can refer to CMS' 2017 Performance Feedback User Guide for step-by-step instructions for accessing their feedback.
Feedback Foretells Future
Final MIPS performance feedback includes the 2017 final score, 2019 payment adjustment information (excluding voluntary submitters), and final performance category scores and weights.
Although the Cost performance category does not factor into final scores in 2017, it is important for participants to review their performance details. This category has a 10 percent weight for 2018 final scores and a proposed 15 percent weight for 2019 final scores.
Note: Previous program reports, such as the Quality and Resource Use Report, have been replaced by MIPS performance feedback.
Errors Could be Costly
2017 final scores determine 2019 payment adjustments, ranging from +/- 4 percent. If that's not enough incentive to verify feedback accuracy, consider that CMS has the authority to publish all Quality Payment Program data on the Physician Compare website for all to see. Certain 2017 performance data will be published by the end of this year.
Latest posts by Renee Dustman
(see all)