Medicare Answers Evaluation and Management Proposal Concerns
In CMS
July 20, 2018
Comments Off

on Medicare Answers Evaluation and Management Proposal Concerns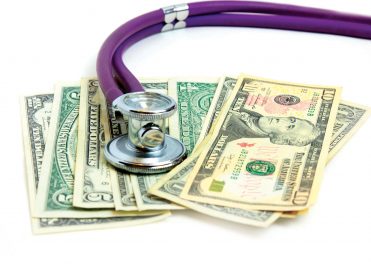 If you've read about the Centers for Medicare & Medicaid Services' (CMS) proposed changes for the  documentation, coding, and reimbursement of outpatient evaluation and management (E/M) service codes 99201-99215, you probably have some questions (If you haven't read about the changes, do it!). Now, CMS is providing some answers.
Following remarks by CMS Administrator Seema Verma, a four-person panel headed by CMS Chief Medical Officer Dr. Kate Goodrich, CMS offered a response to several questions concerning the possible effects of the proposed changes.
Effect on Payments Minimal, CMS Says
For example, in response to the concern that paying all level 2-5 outpatient E/M services (e.g., 99202-99205, 99212-99215) at a single rate would disadvantage those providers who disproportionately care for patients with complex care needs, the panel acknowledged that certain specialists (such as cardiologists and oncologists) are likely to report relatively higher levels of service, but said they expected a single payment to affect reimbursement by no more than 2 percent, either positive or negative.
Streamlined Coding And Documentation Will Pay Dividends
Responding to a question about whether the proposed simplified coding guidelines would result in genuine rewards, the panel took the position that productivity gains would be significant enough to more than offset any potential negative reimbursement.
Similarly, the panel agreed that simplified documentation guidelines for outpatient E/M services (minimum documentation of history and exam elements to meet the requirements of a level 2 service, with the E/M service level chosen by medical decision-making, alone) would improve the operability of electronic health records (EHRs). The panel cited a study that concluded documentation burdens where the number one challenge providers faced with regard to EHRs.
Dr. Goodrich personally confirmed that the purpose of the various E/M proposals was to ease the administrative burden on providers, thus freeing them to concentrate on the aspects of practice most relevant to quality patient care. As such, providers do not to re-document any information already present in the medical record, but only update the information that has changed since the previous visit.
Simplification Has Additional Benefits
In response to a question by Michael J. Warner, DO, CPC, CPMA, the panel argued that simplified requirements for history and exam would benefit, rather than hinder, data collection and analysis (i.e., to develop evidence-based medicine). In their estimation, reducing redundant and unnecessary information from the history and exam would allow software to extract information from the documentation with greater accuracy and efficiency.
CMS Rules Would Clash with CPT Requirements
Because the CMS proposal to select an E/M level 99201-992015 or 99211-99215 based on MDM, alone, is contrary to CPT® rules that you must also consider either (established patient) or both (new patient) history and exam, one questioner wondered whether adoption of the CMS proposal would actually increase audit risk for providers.
In response, the panel stressed that they believe MDM was the primary driver of service level, but acknowledged that choosing an E/M level by MDM alone was contrary to CPT® rules and, therefore, might create unintended consequences. They invited comment on how to prevent or abate any such unintended consequences.
CMS Insists It's Listening
Responding to the question, "Which of the E/M proposals does CMS expect to implement?" Dr. Goodrich and the panel members affirmed that public comments are critical to deciding which proposals would be adopted. The stakes are high, however, as the panel indicated that if CMS were to adopt its proposals, it expects private health plans to follow suit.
To share your opinions on the CMS proposed E/M changes, take the AAPC survey.
Latest posts by Michelle Dick
(see all)
No Responses to "Medicare Answers Evaluation and Management Proposal Concerns"