Fourth Batch of Medicare Cards Mailed
By Brad Ericson
In CMS
July 23, 2018
Comments Off

on Fourth Batch of Medicare Cards Mailed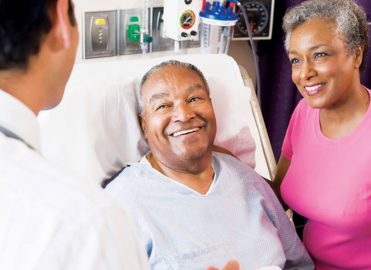 Medicare subscribers in Connecticut, Maine, Massachusetts, New Hampshire, New Jersey, New York, Rhode Island, and Vermont will begin seeing their new, safer cards over the next few months as the Centers for Medicare & Medicaid Services (CMS) begins Wave 4 of distribution.
The new Medicare cards use the Medicare Beneficiary Identifier (MBI) code instead of the patient's Social Security Number (SSN) for identification.  Planning and converting the switch over has taken CMS years. Cards began being mailed earlier this year with seven waves of mailings to states and territories. All cards should be in the mail after July, CMS hopes.
What's the Deal with the Cards?
Medicare beneficiaries found themselves targets of identity fraud thanks to their cards, which displayed the SSNs. Not only were patients suffering from personal information being stolen, unscrupulous patients were using stolen IDs to obtain Medicare-funded care.
The new MBI is an alphanumeric code designed to better prevent theft of services, CMS announced last year. Beginning in October, here are the things you need to know:
Automatically accept the new MBI from the remittance advice (835) transaction. Beginning in October 2018 through the transition period, Medicare will also return the patient's MBI on every electronic remittance advice for claims submitted with a valid and active HICN. It will be in the same place where you get the "changed HICN": 835 Loop 2100, Segment NM1 (Corrected Patient/Insured Name), Field NM109 (Identification Code). Use the MBI format specifications  if you currently have edits on the current HICN.
Be ready to see the changes on Railroad Retirement Board (RRB) cards,  as well.  The RRB will keep mailing cards with the RRB logo in the upper left corner and "Railroad Retirement Board" at the bottom. Identify the patient as an RRB member and Medicare will  return a message on the eligibility transaction response for a Fee-For-Service (FFS) RRB patient MBI inquiry that will read "Railroad Retirement Medicare Beneficiary" in 271 Loop 2110C, Segment MSG. Program your system to identify RRB patients based on the image of the card so you know to send those claims to the Specialty Medicare Administrative Contractor (SMAC).
States and territories where beneficiaries have already received cards are Delaware, District of Columbia, Maryland, Pennsylvania, Virginia, West Virginia, Alaska, American Samoa, California, Guam, Hawaii, Northern Marianas, Oregon, Arkansas, Illinois, Indiana, Iowa, Kansas, Minnesota, Nebraska, North Dakota, South Dakota, Oklahoma, and Wisconsin.  Cards will continue to be sent out through 2018.
If your patient hasn't receive their card, yet, they can contact CMS.
Latest posts by Brad Ericson
(see all)