Risk Adjustment Pay Freeze Ends
By Brad Ericson
July 25, 2018
Comments Off

on Risk Adjustment Pay Freeze Ends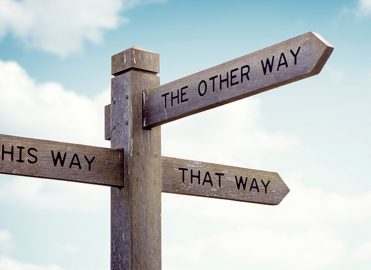 The Centers for Medicare and Medicaid Services (CMS) released a Final Rule freeing more than $10.4 billion to anxious payers to continue the Affordable Care Act's (ACA) risk adjustment program. The agency had halted payments to payers while a New Mexico ruling was challenged, but in the end the activity unnerved the industry and didn't change much.
Risk Adjustment Final Rule
The district court said HHS vacated the use of statewide average premium as a basis for the HHS-operated risk adjustment methodology and felt it didn't adequately explain its decision to adopt a methodology ensuring amounts collected from issuers equal payments made to the issuers for the benefit year. HHS suspended payments to payers while awaiting a motion for reconsideration of the ruling, but it hasn't happened. The failure to pay billions of dollars promised threatened insurance markets as payers calculated 2019 rates and plans.
CMS said in its Final Rule that "The provisions of this final rule adopt the methodology that applies to collection and payment of risk adjustment amounts for the 2017 benefit year. Because this final rule does not alter any previously announced risk adjustment methodology, the amounts previously calculated by HHS have not changed by virtue of this rule's issuance."
HHS will begin collection of the 2017 benefit year risk adjustment charge amounts announced in the Summary Report on Permanent Risk Adjustment Transfers for the 2017 Benefit Year through netting pursuant to 45 CFR 156.1215(b) and subsequently issuing invoices if an
11 See 76 FR 41930, 41932–33. Also see 81 FR 94058, 94702. 12 https://downloads.cms.gov/cciio/Summary-Report-Risk-Adjustment-2017.pdf.
HHS said the CMS-9920-F 13 amount remains outstanding in the September 2018 monthly payment cycle. HHS will begin making the 2017 benefit year risk adjustment payments outlined in the Summary Report on Permanent Risk Adjustment Transfers for the 2017 Benefit Year as part of the October 2018 monthly payment cycle, continuing on a monthly basis as collections are received. Under this timeline, issuers would receive invoices on or about September 11-13, 2018 and payments would begin to be made around October 22, 2018.
Risk Adjustment at Risk
In additional to raising the blood pressure of payer executives, the action shook risk adjustment participants throughout the revenue system. Blue Cross Blue Shield's CEO Scott Serota said, "We are extremely disappointed that the administration has frozen payment transfers under the Affordable Care Act's (ACA) risk adjustment program, which is designed to keep costs down for consumers while meeting the medical needs of those requiring significant care. Risk adjustment is a Congressionally-mandated program that supports both the individual and small group health insurance markets.
"Without a quick resolution to this matter, this action will significantly increase 2019 premiums for millions of individuals and small business owners and could result in far fewer health plan choices. It will undermine Americans' access to affordable coverage, particularly for those who need medical care the most."
Latest posts by Brad Ericson
(see all)