Use 2019 I-10 Codes to Stop Human Trafficking
By Brad Ericson
In Billing
July 25, 2018
Comments Off

on Use 2019 I-10 Codes to Stop Human Trafficking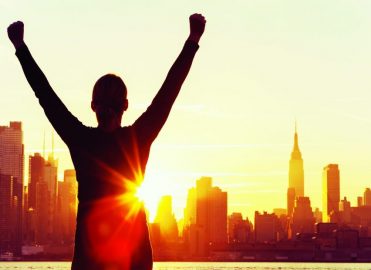 Medical coders are at the front line of the fight to stop human trafficking with new ICD-10-CM codes effective October 1. And the American Hospital Association (AHA) is encouraging medical coders to identify signs in the documentation and use the new codes.
Trafficking Terms in Documentation
The AHA believes providers see victims of human trafficking without realizing it.  They encourage medical coders to begin using the codes and educate our peers. The AHA maintains, "Tracking confirmed and suspected cases in the health care system will allow hospitals and health systems to better track victim needs and identify solutions to improve the health of their communities. It also provides another source for data collection to inform public policy and prevention efforts, as well as support the systemic development of an infrastructure for services and resources." A victim's only chance for freedom might be a medical coder's review of the documentation.
Victims of human trafficking are often identified by a numbers of signs, including an unusual combinations of injuries, failure to promptly seek care with hurt or sick, or unwillingness to interact with staff. The AHA encourages medical coders to watch for the following terms in medical documentation:
Human trafficking
Labor trafficking
Sex trafficking
Commercial sexual exploitation
Forced commercial sexual exploitation
Forced prostitution
Forced sexual exploitation
Forced labor exploitation
Exploitation of manual labor
Exploitation of sexual labor
Exploitation for manual labor
Exploitation for commercial sex
Domestic servitude
Labor exploitation for domestic work
Force labor exploitation for domestic work
Assigning Trafficking Codes
As part of its Hospitals Against Violence initiative, AHA asked the ICD-10-CM Coordination and Maintenance committee to create the codes for use beginning the 2019 coding year. AHA's Central Office on ICD-10, which publishes Coding Clinic, proposed the change.These codes may be assigned in addition to other existing ICD-10-CM codes for abuse,  neglect,  and other maltreatment. In addition, new codes are also available for past history of labor or sexual exploitation, encounter for examination and observation of exploitation ruled out, and an external cause code to identify multiple, repeated, perpetrators of maltreatment and neglect. Most of these codes require additional characters.
| | |
| --- | --- |
| T74.51 | Adult forced sexual exploitation, confirmed |
| T74.52 | Child sexual exploitation, confirmed |
| T74.61 | Adult forced labor exploitation, confirmed |
| T74.62 | Child forced labor exploitation, confirmed |
| T76.51 | Adult forced sexual exploitation, suspected |
| T76.52 | Child sexual exploitation, suspected |
| T76.61 | Adult forced labor exploitation, suspected |
| T76.62 | Child forced labor exploitation, suspected |
| Y07.6 | Multiple perpetrators of maltreatment and neglect |
| Z04.81 | Encounter for examination and observation of victim following forced sexual exploitation |
| Z04.82 | Encounter for examination and observation of victim following forced labor exploitation |
| Z62.813 | Personal history of forced labor or sexual exploitation in childhood |
| Z91.42 | Personal history of forced labor or sexual exploitation |
Latest posts by Brad Ericson
(see all)
No Responses to "Use 2019 I-10 Codes to Stop Human Trafficking"