Changing the Way Medicare Pays Doctors
In CMS
August 6, 2018
Comments Off

on Changing the Way Medicare Pays Doctors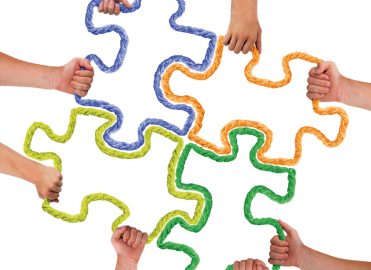 Besides taking a machete to E/M reimbursement and the way Medicare looks at E/M services, the current administration has proposed some large changes in the way Medicare pays doctors. They have also proposed ways that hospital facilities disclose prices to patients, providing more transparency.
Changing Payment
The pipeline for immediate changes includes the government paying more for some procedures such as kidney dialysis and less for others like hip and knee replacements. Found in the same Federal Register rule from  the Centers for Medicare & Medicaid Services (CMS) that proposed the changes to payment for E/M services, CMS indicates that they feel that they are paying too much for procedures that are common for Medicare beneficiaries. They include total hip and knee replacements, colonoscopies with lesion removal, certain CT scans of the head and EKGs. CMS also identified two hematology oncology payments they would like to reduce, including cutting in half the current 6% fee that oncologists get for administering drugs in their offices and they would also reduce payments oncologists get for E/M services. So much for all of the hospitals that acquired office-based infusion centers in order to take advantage of the additional fees that they received for chemo treatments.
At the same time, CMS is proposing to increase payments for dialysis. And, CMS is proposing to pay physicians for e-visits at the very anemic rate of $14.
Changing MIPS
The proposed rule issued by CMS  makes some changes to MIPS. They are looking to streamline and simplify the quality measures in order to make it easier for providers to comply. CMS is estimating that about 1. 5 million doctors or 42% of physicians who take Medicare will participate with one of the two programs, MIPS or MACRA. It is expected that small physician practices and larger groups with a low percentage of Medicare patients will opt out of the new payment system. CMS also said that they want to experiment with excluding physicians in Medicare Advantage managed care plans from MIPS participation.
CMS is reducing the amount of bonus money available to physicians who participate in these programs.  AMGA reports that while doctors are eligible for $833 million in MIPS incentive payments in 2019, the new rules could reduce those bonus payments to $118 million in 2020. As a result, MIPS participations can expect a maximum pay increase of only 2%, much less than the original 7% that was first touted when MACRA came out.
Changing Price Visibility
Hospitals will be required to post prices on the web. CMS is looking for other ways to make patients more aware of how much a hospital stay costs.
So while physicians are getting upset about the changes to the payment for E/M services, stay aware, because there are many changes that we are going to be seeing and the proposed E/M flat fee reductions appears to just be the tip of the iceberg.
Latest posts by Barbara Cobuzzi
(see all)