Brooklyn Medical Clinics Fraud Medicare Out of $30 Million
In CMS
August 13, 2018
Comments Off

on Brooklyn Medical Clinics Fraud Medicare Out of $30 Million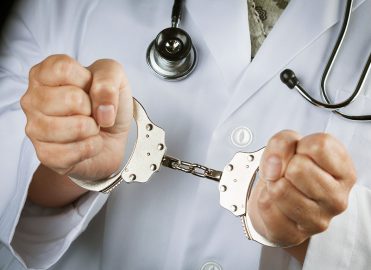 According to a Department of Justice (DOJ) U.S. Attorney's Office Southern District of New York press release, Mustak Y. Vaid is the latest physician sentenced in a big Medicaid fraud ring involving six Brooklyn clinics between 2007 and 2013, who filled "prescriptions and referrals for medically unnecessary and/or non-existent tests and supplies." He falsely posed as the owner of one of the medical clinics, which are really owned by the "corrupt businessman," Aleksandr Burman. Vaid falsely claimed he examined and treated hundreds of patients, in which he did not.
Vaid is the first physician to be sentenced after pleading guilty in this case. He was sentenced to three years of supervised release and must pay restitution of $2,669,231 and forfeit $103,843 in criminal gains. There have been seven other defendants in the fraud ring, who include:
Scheme leader: Aleksandr Burman (sentenced in a related case to 10 years in prison);
Aleksandr Burman's former wife and medical supply owner: Marina Burman (sentence to three years in prison);
Aleksandr Burman's business partner: Asher Oleg Kataev (sentenced to three years in prison);
Clinic office manager: Alla Tsirlin (sentenced to a year and a day in prison);
Aleksandr Burman's partners who ran an ambulette company: Edward Miselevich and Ivan Voychak (sentenced to three years in prison each); and
Physician: Ewald J. Antoine (pled guilty and is awaiting sentencing).
There are three additional defendants including a doctor, a physical therapist, and an occupational therapist who will go to trial in November.
Let This Case Be a Lesson
If your healthcare organization cheats Medicare and Medicaid programs out of U.S. taxpayers' funds, your staff will be held accountable, pay penalties, and face imprisonment. To help ensure your practice or facility is compliant, look to AAPC for education on becoming a Certified Professional Compliance Officer (CPCO™).
Source: DOJ press release (No. 18-264)
Latest posts by Michelle Dick
(see all)