5 Tips to Improve E/M Chart Audits and Provider Education
In Audit
August 9, 2018
Comments Off

on 5 Tips to Improve E/M Chart Audits and Provider Education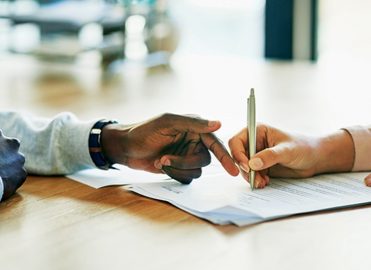 Create a policy that addresses gray areas, optimizes results, and refines documentation.
Performing internal provider documentation audits with follow-up education is a very important piece of a corporate compliance plan. The goal is to improve compliance with healthcare regulations, but the process also shows providers you are a valuable resource and improves the coder/provider relationship in the organization. Here are five tips for optimizing the results of your next chart audit and education follow up.
1. Outline Expectations
Create a Health Information Management (HIM) Clinical Documentation Auditing Policy that outlines expectations for all involved parties by clearly defining the purpose, policies, responsibilities, and procedures, and who should receive the plan. File all department policies in an online manual to make them easily accessible by all applicable hospital employees.
2. Create a Workflow
To cover all the gray areas you encounter while performing an audit, create a department workflow, outlining as many areas as you can without making too many boxes: Not everything is black and white. For example, your workflow might define:
Audit scope;
Tools necessary to conduct an audit;
Audit expectations; and
Tips for providing education while delivering results.
The scope should define exactly what you hope the audit will accomplish such as whether the provider is selecting the correct code assignment(s) and if there are cloning issues or missed revenue opportunities. One option is to use your local Medicare Administrative Contractor's (MAC) evaluation and management (E/M) documentation training tool as your audit sheet. You might also reference a provider documentation and coding accuracy policy to ensure that documentation was completed timely within hospital policy.
3. Define Medical Necessity
Using medical necessity as the overarching criteria for all services can make auditing difficult for non-clinical-minded individuals. Who wants to ask a provider if documenting a comprehensive history or exam was medically necessary?
We all know the volume of documentation has no legitimate bearing on the level of service. An established patient visit requires that two of three key components (history, exam, and/or medical decision-making) are met or exceeded to bill that level of service. In your HIM Clinical Documentation Auditing Policy, and in your workflow, clearly remind clinical and nonclinical staff that medical necessity must always be the overarching criteria for all services. The patient's condition/status and treatment plan must clearly paint a picture of the provider's intentions, as well as show how sick the patient is.
As an example, look at the patient notes in Chart 1 and Chart 2. The first note meets medical necessity for CPT® 99214 Office or other outpatient visit for the evaluation and management of an established patient, which requires at least 2 of these 3 key components: A detailed history; A detailed examination; Medical decision making of moderate complexity, and the second note does not.
Chart 1: Meets Medical Necessity Criteria for 99214
Patient: Jane Doe
DOB: 8/11/19XX
Chief Compliant: Question UTI
History of Present Illness (HPI):
Jane complains of painful urination for the past 2 to 3 days accompanied by urinary frequency, as well. She had some spotting noticed while wiping. No fever. No N, V, D, cough or nasal sx. Appetite normal. Takes Culturelle daily, which keeps her bowels regular and prevents constipation. Patient has been seen several times over the past year for complaints of dysuria with negative culture results.
No known allergies, No regular medications, No changes to PFS HX
Exam:
Vitals: W: 99 lbs, Temp: 98.2F
CONST: Cooperative, healthy appearing, no acute distress, well developed, alert
HENMT: Head: normal to inspection, Mouth: oral mucosae normal, oropharynx normal, moist mucous membranes, no trismus, Teeth and Gingiva: dentition normal, gingiva normal
EYES: General: appearance normal, both eyes and all related structures, Conjunctivae: conjunctivae normal
NECK: Thyroid: normal, Lymphatic: no lymphadenopathy noted
CARDIO: Rate: regular rate, Rhythm: regular rhythm, Heart Sounds: S1 normal, S2 normal, no murmurs, no clicks, no rubs
GI: Inspection: normal to inspection, non-distended, Palpation: soft, no hepatosplenomegaly, no guarding, no hernias, Auscultation: normal bowel sounds
GU: External female exam, normal appearance, no discharge, mild vulvar irritation
SKIN: No rashes or lesions noted, turgor normal
Orders:
Urine Dipstick –
Laboratory Tests
4/25/18, 9:37 am
POC Urine pH
8
POC Ur Specif Gravity
< 1.005
Ur Ketones (Stick)
negative
POC Urine Blood
about 250 ery/uL
POC Urine Nitrite
negative
Ur Bilirubin, Qual
negative
POC Urine Urobilinogen
normal
POC U Leukocyte Esteras
2+
Kidney ultrasound
Appointment with urology
Assessment & Plan:
Problems:
Dysuria R30.0 recurrent, urine dip in office is negative but sending for full culture. Due to continued complaints ordering ultrasound and referring to urology.
Candidiasis B37.9 acute, given script for nystatin, apply 3 times daily for 10 days
Chart 2: Doesn't Meet Medical Necessity Criteria for 99214
Patient: Mary Smith
DOB: 11/8/20XX
Chief Compliant: Cough
HPI:
Mary has been coughing for 2 days. It is worse yesterday. No fever, sneezing, N, V, D. She has a runny nose and seems a little congested. Appetite ok, drinking ok. No ill contacts at home. No Tylenol today.
Allergies: None
Social HX: Lives with both parents, no pets
Exam:
Vitals: W: 22 lbs, T: 97.8F, P: 98
CONST: Cooperative, healthy appearing, no acute distress, alert
HENMT: Head: normal to inspection, Ears: hearing grossly normal bilaterally, external ears normal, TMs normal bilaterally, EACs normal, Nose: external nose normal, nares normal, nasal mucous membranes, speech normal, no trismus
EYES: General: appearance normal, Conjunctivae: normal
Neck: no lymphadenopathy noted
RESP: Effect and inspection: normal resp effort, no stridor, no tachypnea, no respiratory distress, Auscultation: no crackles, no wheezes
Orders:
Influenza A and B swab – both negative
Assessment & Plan:
Upper respiratory infection, J06.9 acute – lungs and TMs clear, discussed over the counter treatment as well as alternating Tylenol and Ibuprofen if fever were to occur. Should call next week if the cough is worsening or not resolved by the end of the week. Avoid lying flat; try elevating the head of the bed to aid with dealing with nasal secretions.
4. Deliver Results
Gathering the audit sample and performing the audit are the easy parts. Delivering the results to your providers may be more difficult.
We all know the E/M rules: Each visit must have a chief complaint, some elements of either HPI or exam, and an assessment/plan. When a note is missing a required element, it can be uncomfortable to approach the provider to discuss the missing elements. You will encounter a few who will disagree with you and want to keep selecting levels that don't match their documentation, but most providers want your assistance to document only what is necessary and to move on to the next chart.
For more auditing guidance and tips, read the article "Report Audit Results for the Most Impact," on pages 40-42 of this issue of Healthcare Business Monthly.
5. Stick to the Facts
Know the scope of your audit and use your E/M tools and resources to the best of your ability, but always follow the guidelines and site your sources. There are many different interpretations of the 1995 and 1997 Documentation Guidelines for Evaluation and Management Services. One solution is to only use the Centers for Medicare & Medicaid Services (CMS) E/M Documentation Guidelines Audit Tool to educate providers. It's user-friendly and providers respect the CMS logo on each page.
Education is important; learning where to look for the sources to back your findings is equally important. The National Government Services (NGS) Medicare University offers education. Providers' professional associations (American Academy of Pediatrics, American College of Physicians, American Academy of Family Physicians) are great resources, as well. My favorite resource is the AAPC Member Forums. Often, I can find answers, with sources to back up the information, without having to ask the questions.
---
Michele Stevens, CPC, CPMA, AAPC Fellow, is HIM coding manager at Frisbie Memorial Hospital, with over 16 years of experience in the healthcare industry. She started out as a receptionist, was promoted to office manager, and then took over the practice's billing, where she discovered her love of ICD, CPT®, and HCPCS Level II. Stevens has worked as a coder, an auditor/physician educator, and a practice manager. She serves as president of the Seacoast-Dover, N.H., local chapter, and is a member of NAMAS.

Resources
CMS E/M Documentation Training Tool
NGS Medicare University
Latest posts by Guest Contributor
(see all)