Improve Quality Reporting with Coding Clinic Guidance
In Coding
August 9, 2018
Comments Off

on Improve Quality Reporting with Coding Clinic Guidance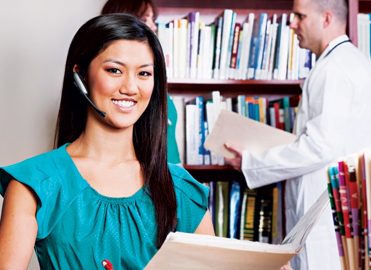 Follow both ICD-10 Official Guidelines and AHA Coding Clinic guidance to meet MACRA performance requirements.
Diagnostic coding accuracy is a lot more important than it used to be. Under the Medicare Access and CHIP Reauthorization Act of 2015 (MACRA), the Centers for Medicare & Medicaid Services (CMS) has increased physician accountability for reporting a patient's severity of illness. MACRA requires CMS to evaluate severity of illness to calculate a physician's efficiency in the practice of medicine. CMS will do this by comparing the relative sickness of a patient (determined by diagnosis codes) to the amount of resources the physician expends treating the patient. Eligible clinicians will receive Medicare Part B payment adjustments in the Merit-based Incentive Payment System (MIPS) or bonus payments in an alternate payment model (APM) based on their performance. MACRA will significantly affect Medicare payments beginning next year (based on last year's performance).
Look to ICD-10 and AHA Coding Clinic for Advice
Even if a practice is coding compliantly using the ICD-10-CM Index and conventions, and providers are documenting to the highest specificity, the diagnostic coding could still be found substandard if practices are not using the advice found in the American Hospital Association (AHA) Coding Clinic for ICD-10-CM and ICD-10-PCS (Coding Clinic). Whenever dollars are tied to diagnostic codes, CMS expects the official ICD-10-CM guidelines and Coding Clinic to be followed carefully.
Coding Clinic began providing guidance on ICD-10-CM four years ago, and the information in it affects how many chronic diseases are reported. It is an essential element for compliance in all practices. Coding Clinic publishes new rules quarterly, but all entries from past ICD-10-CM issues are also valid, unless explicitly rewritten in a newer edition. Here are some examples of entries from the first quarter of 2018. Keep in mind, CMS expects this guidance to be followed, regardless of whether a practice subscribes to Coding Clinic:
"Concerning for" should be interpreted as an uncertain diagnosis, which would be omitted from coding in an outpatient environment (e.g., CT of the patient's head was concerning for subdural empyema), according to the guidelines.
Codes from categories Z55-Z65 Persons with potential health hazards related to socioeconomic and psychosocial circumstances may be abstracted from social workers, nurses, or other providers not usually considered sources for diagnoses because these codes represent social information rather than medical diagnoses (e.g., Z63.6 Dependent relative needing care at home, Z57.1 Occupational exposure to radiation).
If a physician documents alcohol abuse and alcohol withdrawal, and cannot be queried, only alcohol abuse may be abstracted because the classification considers withdrawal a sign of alcohol dependence.
Codes for growth plate fractures (Salter-Harris) are less specific than other fracture codes, but they must be used when the growth plate is affected. Do not code a Salter-Harris fracture code with a specific fracture code (e.g., Type I physeal fracture of the third metatarsal bone, left foot, initial encounter is reported as S99.112A Salter-Harris Type I physeal fracture of left metatarsal, initial encounter for closed fracture. Do not assign a code from S92.33- Fracture of third metatarsal bone, as it is more important to capture information on the fact that it is a physeal fracture.)
Because police use pepper spray to disable suspects, not to cause harm, report an injury from pepper spray from police as accidental, unless intent is otherwise specified. In addition to the specific code for the injured site, T65.891A Toxic effect of other specified substances, accidental (unintentional), initial encounter reports the nature of the injury and Y35.893A Legal intervention involving other specified means, suspect injured, initial encounter describes the external cause of the injury.
Compliance Pays Off
Coding Clinic can be purchased as a standalone product from AHA, but the most cost-effective way to access the reference is through code lookup software as an add-on feature. Giving coders access to all the tools necessary for proper coding shows auditors that the practice intends to follow the rules. And while some consider the publication expensive, in the long-run, noncompliance with the diagnostic coding rules governing the system, which now determine physician payments, may be far costlier.
---
Sheri Poe Bernard, COC, CPC, CDEO, CRC, CPC-I, CCS-P, is the author of the AMA's 2018 publications, Risk Adjustment Documentation and Coding and ICD-10-CM Chronic Disease Cards, as well as Netter's Atlas of Surgical Anatomy for CPT® Coding. She is a former vice president of clinical coding content at AAPC. Bernard is a member of the Salt Lake City, Utah, local chapter.
Latest posts by Sheri Poe Bernard
(see all)