Telehealth Services Under Close Inspection
August 9, 2018
Comments Off

on Telehealth Services Under Close Inspection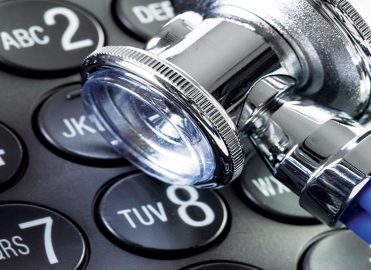 If the results of an April 2018 Office of Inspector (OIG) audit are any indication, claims for telehealth services are about to receive closer attention. Physicians and staff can best prepare for a potential claims review through awareness and education.
Rising Claims Raise Payer Interest
A total of $17.6 million in telehealth claims were paid by Medicare in 2015 — a huge increase from the $61,302 Medicare paid for such services in 2001. Interested by the increasing number of claims, the OIG conducted an audit of professional telehealth services. The audit was limited to claims without a facility claim to match the professional claim filed for telehealth services rendered.
In 2015, Medicare paid 191,118 distant-site telehealth claims, totaling $13.8 million, for which there was no facility claim filed for the same date of service. A sample of claims was chosen from this population and examined to determine whether payment was made and warranted. Errors were identified in almost two-thirds of the 100-claim sample:
31 claims did not meet service requirements.
24 claims were performed at non-rural sites.
Seven claims were provided by ineligible providers.
Three claims were provided at unauthorized originating sites.
One claim was for a non-covered service.
One claim was for services provided by a physician located outside of the United States.
Based on its findings, the OIG estimated that the Medicare program improperly paid physicians $3.7 million.
According to the OIG, the Centers for Medicare & Medicaid Services (CMS) failed to implement oversight and claims edits that could have helped to prevent the alleged errors. The OIG recommended that CMS educate providers on requirements and conduct post-payment reviews to ensure adherence to regulations in place.
The OIG further recommended that CMS implement edits to:
Prevent overpayments;
Conduct post-payment audits to identify errors that edits cannot resolve; and
Offer training sessions to clinicians on telehealth requirements.
CMS agreed with the recommendations, so expect those changes to come.
Watch for Five Common Claims Shortcomings
The OIG plans to conduct a follow-up audit of Medicare claims and possibly a Medicaid claims audit in 2019. To prepare for the increase in demand for telehealth services by patients, physicians and coders should ensure five requirements for telehealth claims are met:
Beneficiary is located in a qualifying rural area.
Beneficiary is located at a qualifying originating site.
Provider is an eligible telehealth provider type.
An interactive audio and video device that supports real time communication is used.
The procedure code is listed as a covered telehealth service.
Telehealth is the Future
Telehealth is gaining acceptance by payers, providers, and patients. The added Medicare expenditure is to be expected. Regardless, expect claim reviews, and be prepared.
---
More on Telehealth
To read previous articles and guidance discussing Medicare telehealth, visit AAPC's Knowledge Center at:
Ebony Foster, MPA, CPC, trains and audits physicians in the UCLA Health System. She has worked in the healthcare industry for more than 20 years, and has been an AAPC member and certified coder for 12 years. Foster graduated with an MBA from the University of Phoenix, and is a member of the West Los Angeles, Calif., local chapter.
---
Resources
OIG, CMS Paid Practitioners for Telehealth Services that Did Not Meet Medicare Requirements:
https://oig.hhs.gov/oas/reports/region5/51600058.pdf
University of Arizona, Telemedicine Trends to Watch in 2018:
https://telemedicine.arizona.edu/blog/telemedicine-trends-watch-2018
mHealthIntelligence.com, Feds Take CMS to Task Over Improper Telehealth Reimbursements: https://mhealthintelligence.com/news/feds-take-cms-to-task-over-improper-telehealth-reimbursements
Latest posts by Guest Contributor
(see all)