Will Medicare Be Bankrupt in Less than a Decade?
In CMS
August 15, 2018
Comments Off

on Will Medicare Be Bankrupt in Less than a Decade?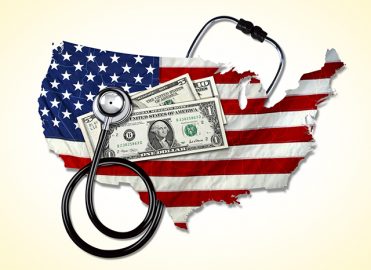 If Congress and other stakeholders continue to drag their heels, Medicare bankruptcy is a real possibility.
The Medicare Part A trust fund will be depleted by 2026 and Medicare Part B spending will grow more than 8 percent over the next five years, according to the 2018 Annual Report by Medicare's Board of Trustees. Two things could extend the life of hospital and medical insurances in the United States, according to report:
1. Reducing fraud, waste, and abuse in the system; and
2. Implementing more economical payment policies.
Easy to say. Hard to do.
OIG Recommendations
The Office of Inspector General (OIG) has made 25 cost saving recommendations they say have not been implemented by the Centers for Medicare & Medicaid Services (CMS). Of those 25, eight apply specifically to Medicare Parts A and B. Number eight on the list has been a hot topic, as of late:
Include stronger program integrity safeguards to modifications of electronic health record (EHR) meaningful use requirements.
Doing so would allow for more consistent verification of the reporting of required measures and could save the Medicare Trust Fund an estimated $729 million, according to a June 2017 OIG report (A-05-14-00047):
CMS did not always make EHR incentive payments to eligible professionals (EPs) in accordance with Federal requirements. On the basis of our sample of 100 EPs, we identified 14 EPs with payments totaling $291,222 that did not meet the meaningful use requirements because of insufficient attestation support, inappropriate reported meaningful use periods, or insufficiently used certified EHR technology. On the basis of our sample results, we estimated that CMS inappropriately paid $729,424,395 in incentive payments to EPs who did not meet meaningful use requirements.
These errors occurred because sampled EPs did not maintain support for their attestations. Furthermore, CMS conducted minimal documentation reviews of self-attestations, leaving the EHR program vulnerable to abuse and misuse of Federal funds.
In other words, the $729 million in incentives paid to eligible professionals from May 2011 through June 2014 were not necessarily underserved, but there was a lack of evidence to say otherwise.
CMS concurred with all of the OIG's recommendations in the June 2017 report, which included recovering improper payments and reviewing a random sample of EPs' documentation supporting their self-attestations. CMS has since implemented targeted risk-based audits.
From this, we can conclude the importance for clinicians to maintain support of their attestations to the Promoting Interoperability performance category in the Merit-based Incentive Payment System (MIPS), which has since replaced the Medicare EHR Incentive Payment Program, or Meaningful Use.
Top Areas Noted for Wasteful Spending
Promoting interoperability may be costing the government millions, but the OIG says there are other areas where far more dollars could be saved.
The biggest cost-saving move, according to the OIG's annual report, would be to reinstate beneficiary deductibles and co-insurance (and notifications of amounts paid on their behalf) as a means of controlling utilization; and periodically evaluate the national fee schedule to ensure reimbursement is aligned with the prices physicians pay for clinical laboratory tests. These changes would save an estimated $23 billion over 10 years, according to the Congressional Budget Office's December 2008, "Budget Options Volume 1 – Healthcare" (p. 159).
Getting Congress to pass legislation that would exempt reduced expenditures as a result of lower Outpatient Prospective Payment System (OPPS) rates from budget neutrality adjustments for ambulatory surgical center (ASC) approved procedures would save another $15 billion over a six-year period, according to the OIG.
The third largest cost-saving measure, according to the OIG, would be to adjust critical access hospital (CAH) swing-bed reimbursement rates to the lower Skilled Nursing Facility Prospective Payment System (SNF PPS) rates paid for similar services at alternative facilities. This would save an estimated $4.1 billion over a six-year period.
More Cost Saving Recommendations
Also on the OIG's Top Unimplemented Recommendation list for Medicare Parts A and B are:
1. Change Medicare's method for paying for therapy in SNFs. (Sept. 2015)
2. Require surety bonds for home health agencies that enroll in Medicare and consider implementing the requirement for other providers. (Sept. 2017)
3. Count time spent as an outpatient toward the three-night requirement for SNF services. (Dec. 2016)
4. Tie payment for hospice care to beneficiary care needs and quality of care. (July 2001)
5. Modify how coinsurance is calculated for outpatient services received at CAHs. (Oct. 2014)
6. Include the device identifier on the next version of claim forms and require hospitals to use certain condition codes on claims for reporting device replacement procedures. (March 2018)
7. Raise awareness of adverse events in rehabilitation hospitals. (July 2016)
Some of the OIG's recommendations require legislative change to implement and, therefore, are not likely to happen soon, if at all. This applies to recommendations 1 and 5. CMS is still reviewing the viability of the remaining recommendations.
Source:
"Solutions to Reduce Fraud, Waste, and Abuse in HHS Programs: Top Unimplemented Recommendations," July 2018
Latest posts by Renee Dustman
(see all)