Code Changes for October 1
In Billing
August 31, 2018
Comments Off

on Code Changes for October 1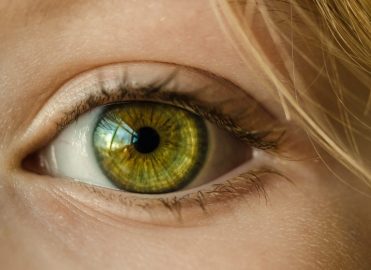 The Medicare Physician Fee Schedule Database (MPFSDB) October 2018 Update, released Aug. 10, adds several codes for coverage under Part B professional services.
The following HCPCS Level II codes are effective Oct. 1, 2018:
Code
Descriptor
Facility/Non-facility PE RVU
Other MPFS Indicators and RVUs
G9978
Remote E/M new pt 10 mins
0.23
99201
G9979
Remote E/M new pt 20 mins
0.42
99202
G9980
 Remote E/M new pt 30 mins
0.60
99203
G9981
 Remote E/M new pt 45 mins
1.32
99204
G9982
 Remote E/M new pt 60 mins
0.20
99205
G9983
 Remote E/M est. pt 10 mins
0.41
99212
G9984
 Remote E/M est. pt 15 mins
0.62
99213
G9985
 Remote E/M est. pt 25 mins
0.88
99214
G9986
G9987
 Remote E/M est. pt 40 mins
BPCI advanced in home visit
1.06
N/A
New C Codes Effective Oct. 1:
C9033 Injection, fosnetupitant 235 mg and palonosetron 0.25 g
C9034 Injection, dexamethasone 9%, intraocular, 1 mcg
C9750 Insertion or removal and replacement of intracardiac ischemia monitoring system including imaging supervision and interpretation and peri-operative interrogation and programming; complete system ( includes device and electrode)
In addition to Q9994, Q5105, and Q5106, which became effective July 1, HCPCS Level II code Q5108 Injection, pegfilgrastim-jmdb, biosimilar, (fulphila), 0.5 mg, is payable by Medicare, effective July 12. Code Q5108 is assigned Type of Service codes 1 Medical care and P Lump sum purchase of durable medical equipment, prosthetics, orthotics, and the MPFSDB status indicator E Excluded from physician fee schedule by regulation.
Note: MACs will hold claims for Q5108 until the Oct. 1 implementation date.
For more information on 2019 code changes, check here (CPT), here (ICD-10-CM), and here (ICD-10-PCS).
---
Sources:
MLN Matters MM10898: https://www.cms.gov/Outreach-and-Education/Medicare-Learning-Network-MLN/MLNMattersArticles/Downloads/MM10898.pdf
MLN Matters MM10834: https://www.cms.gov/Outreach-and-Education/Medicare-Learning-Network-MLN/MLNMattersArticles/Downloads/MM10834.pdf

Latest posts by Renee Dustman
(see all)
No Responses to "Code Changes for October 1"