Learn More: 2019 Medicare Physician Fee Schedule Proposed Rule
In CMS
August 17, 2018
Comments Off

on Learn More: 2019 Medicare Physician Fee Schedule Proposed Rule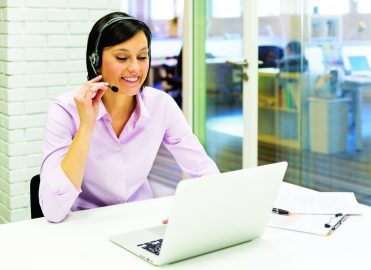 If you're interested to learn more about the 2019 Medicare Physician Fee Schedule Proposed Rule, you'll get your chance on Monday, August 27. The Centers for Medicare & Medicaid Services (CMS) will host a webinar that day, from 2:00-3:30 p.m. (Eastern time). The planned overview of the 2019 Medicare Physician Fee Schedule Proposed Rule will focus on three primary areas:
1. Documentation requirements and payment for Evaluation & Management (E/M) visits: This is the topic that has garnered the most attention within the healthcare industry, and is likely the topic about which most participants will be interested to learn more. In brief, the CMS is proposing three significant changes that, in enacted, would apply only to office/outpatient visit codes (99201-99215).
Proposal 1: Simplify History and Exam Documentation Requirements for established patients, "such that, for both of these key components, practitioners would only be required to focus their documentation on what has changed since the last visit or on pertinent items that have not changed." For both new and established patients, "practitioners would no longer be required to re-enter information in the medical record regarding the chief complaint and history that are already entered by ancillary staff or the beneficiary. The practitioner could simply indicate in the medical record that they reviewed and verified this information."
Proposal 2: Remove History and Exam from E/M Leveling Decision. Medical decision-making (MDM) would stand as the sole determinant of E/M service level.
Proposal 3: Pay a Single Rate for levels 2-5 E/M visits. Providers would receive the same reimbursement ($135) for all level 2-5 new patient visits, and for all level 2-5 established patient visits ($93).
2. Year three of the Quality Payment Program: The proposed rule aims to streamline and simplify quality measures to ease providers' burden to comply. CMS is also reducing the bonuses available to physicians. AMGA reports that doctors are eligible for $833 million in Merit-based Incentive Payment System (MIPS) incentive payments in 2019: the proposed rule could reduce the available bonuses to $118 million in 2020. This change would mean that MIPS participations could expect a maximum pay increase of 2 percent—considerably less than the 7 percent increase initially promised by the Medicare Access and CHIP Reauthorization Act (MACRA).
3. Advancing virtual care: Provisions in the proposed rule would support access to care using telecommunications technology by:
Paying clinicians for virtual check-ins (brief, non-face-to-face appointments via communications technology);
Paying clinicians for evaluation of patient-submitted photos; and
Expanding Medicare-covered telehealth services to include prolonged preventive services [e.g., adding HCPCS codes G0513 and G0514 (Prolonged preventive service(s)) to the list of telehealth services].
CMS has also proposed to:
add renal dialysis facilities and the homes of end-stage renal disease (ESRD) beneficiaries receiving home dialysis as originating sites; and,
add mobile stroke units as originating sites and not to apply originating site type or geographic requirements for telehealth services furnished for purposes of diagnosis, evaluation, or treatment of symptoms of an acute stroke.
CMS is soliciting public comments on all the provisions of the proposed rule. Comments must be received no later than 5 p.m. on September 10, 2018. Instructions to send comments can be found within the Proposed Rule.
Click here to register for the August 27 CMS 2019 Medicare Physician Fee Schedule Proposed Rule webinar.
Latest posts by John Verhovshek
(see all)