The Difference Between Internal and External Coding Audits
In Audit
August 17, 2018
Comments Off

on The Difference Between Internal and External Coding Audits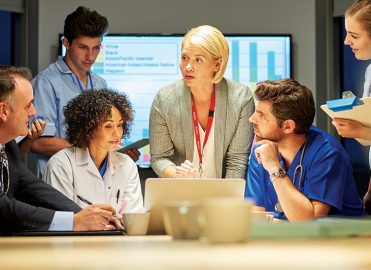 Learning to perform coding audits is an important piece of an effective compliance program; but, what's the difference between internal and external coding audits?
An internal audit is one that is performed by members of the organization or practice. Some large hospital systems have an internal audit department that is responsible for auditing all aspects of the healthcare system (not just the coding and billing).
An external audit is one that is performed by an individual or group that is not a part of the organization or the practice.
Many practices and organizations use a combination of internal and external audits to maintain compliance; however, hiring a full-time internal auditor is sometimes cost prohibitive for the solo or small group practice. Another problem is finding an auditor with the necessary training and expertise in auditing medical records for coding and compliance.
An important difference between internal and external coding audits is that an external audit may be more objective, and the results are more likely to be accepted by providers and other stakeholders. An external audit provides an effective framework to remedy isolated issues. When a practice hires an external auditor, the auditor typically will conduct a "baseline" audit—a sampling of various levels of E/M services, along with office or surgical procedures—to measure the coding compliance for each practitioner. External audits are performed quarterly, biannually, or annually, depending on the results of the baseline audit.
An internal audit may be conducted periodically by the coding staff trained in auditing medical records, or by a practitioner trained to audit for coding and compliance. At a minimum, the internal audit should be conducted annually (more often if problem areas have been identified). An internal audit requires that the practice have staff qualified to perform the necessary coding related audits. Another consideration for the smaller office, before starting an internal audit, is the time required to complete the audit. If the staff that will be conducting the audit has other responsibilities, as well, the audit could pose productivity issues internally.
The decision to perform the audits internally or externally is determined by each individual practice or organization.
Latest posts by John Verhovshek
(see all)
No Responses to "The Difference Between Internal and External Coding Audits"