North Carolina Providers: Don't Miss Health Information Exchange Deadlines
In Compliance
August 24, 2018
Comments Off

on North Carolina Providers: Don't Miss Health Information Exchange Deadlines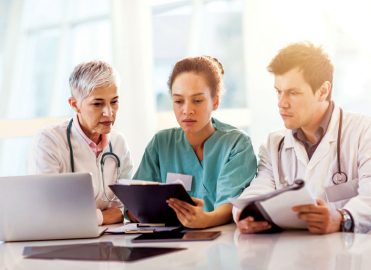 Healthcare providers in North Carolina who receive state funds for the provision of healthcare services are facing important deadlines to begin using their state's dedicated health information exchange (HIE), called NC HealthConnex. For most providers, the deadline to connect and submit patient clinical and demographic date to NC HealthConnex is June 1, 2019.
NC HealthConnex is a secure electronic network that allows authorized healthcare providers to access their patients' comprehensive records across multiple providers, as well as to review labs, diagnostics, history, allergies, medications, and more. The information can be viewed via a clinical portal or through the participants' electronic health record (EHR), if it is integrated with NC HealthConnex.
The benefits of NC HealthConnex include:
• Efficient access to comprehensive patient records at the point of care
• Elimination of duplicative tests
• Improved coordination across levels of care
• Improved diagnoses and treatment plans
• Access to secure, encrypted email through Direct Secure Messaging
• Access to public health registries
• Access to a growing provider directory of secure email addresses of physicians across the state
• HIPAA-compliant, automated sharing with other providers
NC HealthConnex is operated by the North Carolina Health Information Exchange Authority (NC HIEA). Since March 2016, the health information exchange has connected over 3,000 health care facilities. It currently processes more than 150 million clinical messages, per month, enabling more than 30,000 providers to query over five million unique patient records.
"The scale of participation we've seen in just the last six months as health care providers work to meet the HIE Act mandate demonstrates that NC HealthConnex is well on its way to being a valuable tool to support holistic care across the health care continuum," said Christie Burris, executive director for the NC HIEA. "We're working to deliver information to help hospitals, primary care physicians, specialists, behavioral health/IDD, ACOs and others involved in patient care do the hard work of improving care coordination, reducing inefficiencies, addressing gaps in care, and enhancing the patient experience."
NC HealthConnex Is Required to Receive North Carolina State Funds
North Carolina state law requires that all healthcare providers who receive any state funds for the provision of health care services (from Medicaid, NC Health Choice, State Health Plan, and more) must connect and submit patient demographic and clinical data to NC HealthConnex by specified dates to continue to receive payment for services provided, as follows:
• Hospitals as defined by G.S. 131E-176(3), physicians licensed to practice under Article 1 of Chapter 90 of the General Statutes, physician assistants as defined in 21 NCAC 32S .0201, and nurse practitioners as defined in 21 NCAC 36 .0801 who provide Medicaid services and who have an electronic health record system, shall connect by June 1, 2018.
• All other providers of Medicaid and state-funded services shall connect by June 1, 2019.
• Prepaid Health Plans (PHPs), as defined in S.L. 2015-245, will be required to connect to the HIE per their contracts with the NC Division of Health Benefits (DHB). PHPs are required to submit encounter and claims data by the commencement of the contract with NC DHB.
• LMEs/MCOs are required to submit claims and encounter data by June 1, 2020.
• Dentists and ambulatory surgical centers are required to submit clinical and demographic data by June 1, 2021
• Pharmacies are required to submit claims data pertaining to State services once per day by June 1, 2021, using pharmacy industry standardized formats
Providers who have not yet acquired an electronical health/medical record (EHR/EMR) for their practice have been given until June 1, 2019, to procure, implement, and onboard to NC HealthConnex. This process can take between 12-18 months.
If your North Carolina provider(s) or facility does not already participate in NC HealthConnex, you should begin, now (you may have missed a deadline, already!). For more information, and to begin your connection process:
• visit NCHealthConnex.gov; or
• send email to hiea@nc.gov; or
• call 919-754-6912.
Latest posts by John Verhovshek
(see all)