Fed-up Facilities Start New Drug Company
By Brad Ericson
In Billing
September 6, 2018
Comments Off

on Fed-up Facilities Start New Drug Company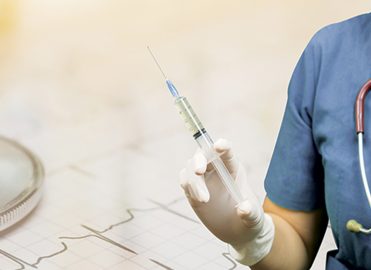 Medical coders and billers will see a new name in their drug claims soon thanks to the effort of three health foundations and seven groups of facilities seeking to end generic drug shortages and lower cost.
Facilities Assuring Supply
Called Civica Rx, the new, nonprofit drug company will start with 14 widely used hospital drugs in short supply. These include intravenous, oral, patch, and injectable drugs such as folic acid and lidocaine. According to Dan Liljenquist, chief strategy officer at Intermountain Healthcare, facilities have been hard hit by shortages caused by manufacturers' consolidating, stopping production of low-profit medicines, and manufacturing issues.  Facilities pay inflated prices to keep these drugs in stock.
Liljenquist told the Associated Press that in addition to creating a reliable supply for 500 member  hospitals, Civica Rx hopes to reduce drug prices by about 20 percent. Last year, the Justice Department, along with 45 states, accused a group of generic drug makers of price fixing, according to National Public Radio (NPR).
Civica Rx will require facilities to commit to long-term contracts to buy medications at fixed prices. Liljenquist told NPR the long-term stability will be more attractive than the short-term temptation of getting deal.
Big Name Facilities
The company's board will include governing members that include Intermoutain, the Mayo Clinic, HCA Healthcare, and others. Some drugs will be based in Salt Lake City, Utah but beginning in 2019, Civica Rx will start out by contracting with existing manufactureres to  make medications under its label.
About 120 healthcare companies representing about a third of U.S. hospitals have contacted the organizers of Civica RX to ask about getting in on the deal.

Latest posts by Brad Ericson
(see all)