ICD-11 Is Here. Oh No!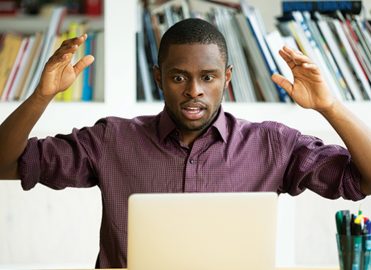 When the World Health Organization (WHO) released ICD-11 in June, AAPC received a bunch of questions about how quickly we'd all have to learn the new code set. Some members worried if they'd be ready when ICD-11 replaced ICD-10; and we were asked if exams would change this year. We can all take a deep breath: ICD-11 won't darken our doorways very soon.
What's the Big Deal?
You've read about ICD-11 in Healthcare Business Monthly and on our Knowledge Center for the last few years. As I explained in 2016, ICD-11 marries its family of classifications with Standardized Nomenclature of Medicine – Clinical Terms (SNOMED CT®).
The foundation of the code — the stem code — is in the index. Donna Picket, MPH, RHIA, chief, classifications and Public Health Data Standards, National Committee for Health Statistics (NCHS), provides an example of how ICD-11 works in "Update on ICD-11" (January 12, 2018):
Example: Patient diagnosed with type 1 DM with diabetic retinopathy
Type 1 diabetic mellitus (DM) is the stem code and appended with another code to describe the disease.
Stem code:     6A10 Type 1 diabetes mellitus
Second code:  MG45 Diabetic retinopathy
ICD-11:            6110/MG45 Type 1 DM with diabetic retinopathy
ICD-11 is like assembling LEGO® blocks compared to ICD-10-CM's pile of Tinker Toys®. It provides for additional chapters such as Traditional Medicine and Sleep-Wake Disorders. It's an elegant system and heralds the end of code books some day.
How Soon will We See ICD-11?
The WHO developed and is still updating ICD-11 publicly via the web. Countries are welcome to start implementing the code set, but you needn't panic about preparing in the United States. It took several years for the NCHS to clinically modify ICD-10 for our use, and then the code set suffered a painful 17-year battle before being implemented in 2015.
Payers and electronic health record vendors must rebuild their systems to accommodate ICD-11 conventions. Crosswalks must be developed and tested. And, most likely, a political rugby game will be staged, with various stakeholders locked in a scrum of flying mud and teeth.
I'm willing to bet the adoption of ICD-11 in the United States will take a while.
---
Resource:
Pickett, MPH, RHIA, Donna and Anderson, PhD, Robert. "Update on ICD-11." NCHS (Jan. 12, 2018).
Latest posts by Brad Ericson
(see all)
No Responses to "ICD-11 Is Here. Oh No!"