6 Tips to Settle Billing Issues
In Billing
September 10, 2018
Comments Off

on 6 Tips to Settle Billing Issues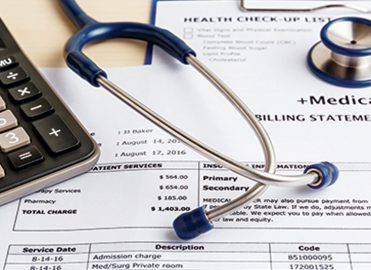 When you remember there is a person at the heart of the balance, situations are resolved without frustration.
In a busy private practice, to keep the office working efficiently, the front desk and checkout staff usually do not address billing issues. That's the medical biller's responsibility. Here are six tips for those answering billing questions.
1. Do What You Can
Save yourself the frustration of not completing everything you intended, on a given day. Instead, plan for days when a lot of billing questions will come in (for example, a few days after the statements go out).
2. Stay Positive
Do not bring your "bad day" into conversations with patients. Focus your attention on helping the person in front of you. By doing so, you'll be able to resolve the situation much more efficiently. It might even improve your day!
3. Prepare
It's impossible to anticipate every situation or question, but there are some common situations and questions for which you can prepare. For example:
Come up with ways to explain common issues such as coordination of benefits, or deductible versus co-insurance. Skip the industry jargon as much as possible, unless you are purposefully educating the patient.
In a few cases, form letters are your friend: They ensure everyone gets the same information in the same way. Some individuals will still have questions, but you can use these letters to spur the right questions (e.g., "What does coordination of benefits mean?").
Know the office policies, both financial and medical. Do not wait to be asked, "Can I still be seen with a past due balance?" to find out the answer.
4. Respect Privacy
When discussing a past due balance or a complicated insurance issue, speak to the patient privately in your office or a conference room. There are several reasons for this, including:
To avoid HIPAA violations;
To show respect for the patient; and
To avoid interrupting the workflow in the rest of the office.
5. Research the Unexpected
Occasionally, you'll be confronted with a unique situation or a billing error. When that happens, do not jump in with an immediate answer; research the situation. A correct explanation is far more valuable than an immediate one. When you are sure you understand what is going on, then speak with the patient. If it will take you more than a few minutes to research the situation, tell the patient you will get back to them; and let them know when they can expect to hear from you. A patient who hasn't been on hold for more than a few minutes will be more receptive to hearing what you have to say.
6. Know the Goal and How to Reach It
Quickly decide on the goal of the conversation. It could be to collect a past due balance, set up a payment plan, or calm a heated situation. You might not be able to answer all of a patient's questions immediately. And you are not there to counsel patients on their finances or medical care. Keep on topic.
This is not an exhaustive list, but I learned each of these six tips "the hard way," and I hope you don't. Let my experience be a valuable lesson for you.
The health insurance industry is complicated, and only getting more so, which is making billing expertise increasingly necessary. By competently explaining each patient's due balance and collecting it, you'll keep the office finances solvent. Equally important is giving your patients the knowledge they need to manage their healthcare expenses.
Related reading:
CMS Hospital Compare: Is Your Facility Making the Grade?
Feds Eye Patient' Record Costs
---
Jessica DeBoever has worked in the administration side of healthcare for many years, including receptionist positions, coding, and billing positions. She works as a medical biller at Heidelberg Dermatology in Detroit, Mich.
Latest posts by Guest Contributor
(see all)