Create a Culture of Change in Your Practice
September 10, 2018
Comments Off

on Create a Culture of Change in Your Practice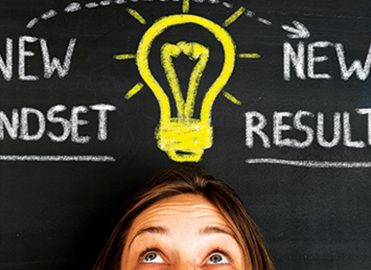 The alternative is long-term financial loss and patient dissatisfaction.
Change is hard, but failing to change imposes a high cost. It costs more to stay broken than to make changes you need. This article teaches you a three-step approach to make difficult but necessary changes in your healthcare practice or facility.
Change Is Necessary for Improvement
In healthcare, as in life, change is inevitable. For those who like routine, change can be a hassle, but rather than view it as something negative, think about it as an opportunity for growth and improvement.
For example, data shows that many patients left a practice last year and almost half are thinking about switching right now because of a bad experience or dissatisfaction with practice logistics, customer service, or office staff. Others left because they felt more like a number than a patient. Patient dissatisfaction can snowball, taking down not just other patients but office staff, too. It costs about five times more to get a new patient than to keep an existing one. High employee turnover is even more costly. If your practice is falling short of meeting patients' needs, change is necessary to protect the livelihood of your practice.
Step 1: Establish Trust
Trust is vital to implementing effective change. Without transparent operations, your employees are more likely to be skeptical of change, which can cause your efforts to fail.
Let's focus on the four core areas of trust and how to build on them:
Integrity
Be sure employees believe your actions and that you demonstrate respect in all areas of the practice. Here are some ways to do that:

Don't gossip about employees or physicians with others in the practice.
Allow everyone the opportunity to share their opinions.
Be a straight-talker who says what they mean and doesn't hide behind "fancy talk," where your words aren't backed up by your actions. Actions speak louder than words.
Right your wrongs. When you make a mistake, apologize, and make it right.
Intent
Make your intent transparent and share all relevant facts.
Let employees know why you need to make changes. For example: "We are switching to an online check-in process to help alleviate front desk backups. This will enable us to see more patients and increase our patient satisfaction scores."
Be sure your methods are for the good of the whole practice.
Have a well thought out business plan that is not simply a whim based on emotions.
Show loyalty to your team. Don't treat staff like they are disposable. Make them feel valuable.
Capability
Evaluate whether you and your team are capable of implementing the change you need to have happen.
Don't skimp on training or education.
Results
Review your track record.
Evaluate what worked and what didn't.
Determine who is accountable for the results and hold them to it. It should begin with me, myself, and I and resonate throughout the practice. Always lead the change by example. When you have an unexpected outcome, ask yourself what you could have done differently. Did you contribute to the bad outcome? If so, you need to take ownership.
Employees respect when you are willing to admit you could have done something different and acknowledge your part in the situation. This builds trust, allowing employees to be transparent and not hide their own mistakes.
Listen first, practice accountability, honor commitments, and extend trust whenever possible. Be a catalyst for successful change.
Step 2: Create Productive Tensions
To improve, you must be willing to change. This is the really challenging part because you not only have to change yourself, but you need to be influential enough to change others — that means your employees, physicians, and outside stakeholders. Changing yourself is hard enough, influencing change in others takes perseverance. Consistency is key.
Creating tension doesn't mean creating chaos. Empower your employees to speak up when things are not working. Trust in your employees enough that they'll be willing to offer up problems, as well as possible solutions. To do this, set ground rules for meetings and interactions:
Get rid of the "this is the way we have always done it" mentality. This toxic way of thinking can break a practice down. Allow employees to question methods and offer improvement ideas.
Don't discount ideas that have been tried before. Just because something has been tried before and failed doesn't mean it may not work in the future. Consider all suggestions.
Allow all stakeholders to have a voice. Don't shut down employees; actively listen.
People are generally not the problem. Break the situation down to determine what went wrong and where. Usually the issue is a faulty process or broken policy.
To change, you must be willing to question yourself and your current business processes. American author Stephen Covey said, "To achieve goals you have never achieved before, you need to start doing things you have never done before." Be willing to take yourself out of your comfort zone.
According to "The Five Dysfunctions of a Team: A Leadership Fable," there are common issues that tear down teams:
Absence of trust
Fear of conflict
Lack of commitment
Avoidance of accountability
Inattention to results
Building trust will remove these five dysfunctions and allow you to create the positive tension you need for improvements. Make sure you focus on the important issues, create accountability, and then act on the lead measures, which are goals that will make the highest impact when accomplished.
Once this new culture is created, you can begin to make the necessary changes in your practices that allow for long-term growth and success. You'll be able to influence key stakeholders and gain the buy-in necessary to make those hard changes.
Step 3: Ensure Winning Changes
After you've built trust and created positive tensions, look for key changes and wins in your practice. Use factual data — not emotions and subjective opinions — to influence necessary changes.
Example 1: When billing staff complains that the front desk always forgets to use the correct insurance information when registering patients, the word always should trigger you to look at the data:
How often is the problem really occurring?
How many denials is this creating?
Which staff member is responsible for the largest number of mistakes?
Can we fix it with training?
Let's say the data showed approximately 60 percent of denials came from inadequate registration. This is most often due to lack of training for the front desk staff. Onboarding is sometimes shortened, and long-time employees (who may or may not be doing it right) are the trainers, or they are thrown into the fire and learn as they go. Each denial costs on average $25 to fix.
If we assume it only happens twice a day, which is a very low estimate, it's costing $11,760 in inefficiencies, annually. That doesn't account for staff or patient dissatisfaction, and possibly staff turnover, which is even more detrimental than the cost of the inefficiency. A formal training program costs significantly less than the re-works, yet many practices avoid training or don't want to spend the money to obtain it. Financially, that makes zero sense.
To ensure winning changes during registration:
Implement new technology. Patient kiosks for check-in and patient portals can significantly increase patient satisfaction and help to fix front desk registration errors. Practices are often hesitant to implement costly technology and fear employees will think the goal is to replace them. Again, transparency in why you're making a change factors into its success.
Encourage the front desk personnel to check eligibility. Due to patient volumes, lack of training, or the willingness to perform this task creates major inefficiencies. On average, it takes about 2 to 3 minutes to check in an established patient and 5 minutes for a new patient. If eligibility is not performed ahead of time, this adds 10 minutes to the registration process. This can cause a loss in revenue and can cause major patient and employee dissatisfaction. Not performing eligibility can cost your practice about $358,000 in inefficiencies each year, assuming your practice sees only 20 patients a day.
Example 2: On an audit it's found that the review of systems and patient histories are not adequately being performed. This limits the level of service that can be billed on an evaluation and management code for all new patients. The difference between a new patient level 3 or 4 visit is on average about $57.60. If you assume five new patients a day per provider, the practice is on track to lose over $69,000 in revenue, annually. You can ensure a winning change by approaching education for techs or scribes. They both play a key role in documentation, but many are not trained to standards, and most do not understand completely their role in the documentation process.
Collaborate and Educate
It's imperative to shift the focus in your practice to a culture of collaboration and education. All improvements you make will influence employee engagement and increase patient engagement and satisfaction. As the medical industry moves towards patient-driven payment models, it is necessary to break down our business processes and create a culture of change.
Related reading:
CMS Hospital Compare: Is Your Facility Making the Grade?
10 Characteristics of Professionalism in the Workplace
---
Resource
Lencioni, Patrick. The Five Dysfunctions of a Team: A Leadership Fable.
Latest posts by Rhonda Buckholtz
(see all)