Is Tagging the New Cloning?
September 10, 2018
Comments Off

on Is Tagging the New Cloning?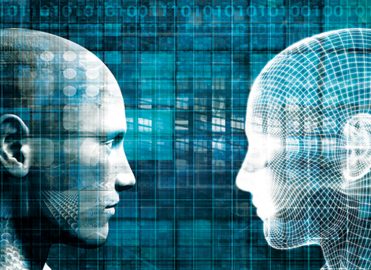 EHR tag game can be dangerous when used to support E/M levels.
You might have heard about the dangers of "cloning," or copying documentation from a previous patient encounter into the current note. Now there's a new potential danger: Tagging. Here's what you'll need to know to be sure you're not over-coding, based on tags within an electronic health record (EHR).
When Tagging Crosses the Line
Many newer EHR systems tag information copied from a previous note (from the same or a different provider). That is, the information is pasted into the documentation with a tag at the end of the dictation, noting the authorship of the entry.
This tagging could be viewed in one of two ways:
As a "reference" to another author's work; or
As plagiarism, if used as their own account of that day's encounter.
In medical coding, the content of the documentation supports an evaluation and management (E/M) code level, which determines the provider's reimbursement. The reimbursement for a given E/M level is meant to compensate the provider for their effort to examine, evaluate, and treat the patient. There is no problem with tagging information from a previous encounter, or even from another physician's note, if it is used only as a reference or for past medical history and not to support a level of service for reimbursement purposes.
Problems arise when information within a tag is used to support a level of service being reported.
E/M Level Documentation Must Reflect Current Encounter
Per Medicare Administrative Contractor First Coast Service Options' 2006 Medicare Part B Update! (directed at Connecticut and Florida Medicare Part B providers):
Documentation is considered cloned when each entry in the medical record for a beneficiary is worded exactly like or similar to the previous entries. Cloning also occurs when medical documentation is exactly the same from beneficiary to beneficiary. It would not be expected that every patient had the exact same problem, symptoms, and required the exact same treatment.
The November/December 1999 Medicare Bulletin further instructs:
Cloned notes are notes that have little or no change from day to day and patient to patient. These types of notes do not support the medical necessity of a visit. More importantly, in some cases, they may not actually support that a visit occurred. Cloned notes may be construed as an attempt to defraud the Medicare program.
A 2013 Congressional white paper stated:
There is a growing body of evidence that indicates some physicians may simply copy and paste information in medical records, which represents a significant increase in the risk of medical errors by potentially including inaccurate, old, or out-of-date patient information in a patient record that can jeopardize patient safety and increase costs.
As a result of analyses, the Centers for Medicare & Medicaid Services (CMS) was asked to develop guidelines to ensure appropriate use of the copy and paste feature.
The Centers for Medicare & Medicaid Services' (CMS) 2019 Physician Fee Schedule proposal of a single payment for office visits may be an answer to this cloning and over documentation issue. See the article "Medicare Proposes Big E/M Changes" on pages 20-23 for more information on the proposal. If the history and exam components are not a factor in support of an E/M service, the need to clone information from another note will not be a concern. The medical decision-making is the one component that is usually relevant to the date of service and rarely copied. According to the "Report on Medicare Compliance" (Vol. 27, No. 25, July 16, 2018), this proposal would reduce the documentation burden and pay physicians more for their cognitive work.
Cloning Can Be Difficult to Define
During a CMS-sponsored meeting to discuss physician integrity, Steven J. Stack, MD, (now president-elect of the American Medical Association (AMA)) voiced his concern that EHR systems are a widespread source of frustration for physicians, and that it can be "pure torment" for physicians to select each item on a template. He noted that to avoid tedious processes, macros can fill in predetermined fields for patients with similar conditions. He added that another circumvention is cutting and pasting historic patient information from a previous record into a new record. He argued that these shortcuts make a physician more efficient, but none of them constitutes fraud.
Stack also stated in the "Electronic Health Records: The Cut and Paste Debate" (November 2014) that physicians were in a type of "catch-22," forcing physicians to re-engineer variation into their records simply to pass compliance standards.
We know the Office of Inspector General (OIG) identifies "illegitimate use of cut and paste record cloning" as a problem, but still no clear definition of what "illegitimate" use really is. As auditors, we know this is a problem — a problem of documentation integrity; yet, healthcare physicians continue to argue that copying and pasting notes is appropriate and eliminates re-writing information that has not changed since the last encounter.
Before EHRs, medical coders always told physicians, "If you did not document it, you did not do it." Now the concern is "You documented it, but did you do it?"
Connecting Cloning to Tagging
With a better understanding of the danger of cloning, let's revisit the opening concern: If tagging allows the physician to copy information from another visit, or even another physician, could it also result in that information being used to support the level of service for the current visit?
For example, if the physician tags another physician's history of present illness (HPI) from a previous encounter, is this tagged HPI used to determine the code level, or should the physician document the current interval history relevant for this date of service? If the same medical test results are tagged on every subsequent day, does the physician receive points in the medical decision-making toward complexity?
Play Offense to Prevent Non-Compliance
The best defense is always offense. Be proactive by educating physicians on:
How to document in the EHR in a way that captures the relevant information;
Eliminating the documentation of "extra" information not required for code leveling; and
When using the copy forward function or "tagging" information, what is acceptable to include in E/M code leveling.
Shadow your physicians, watch what they do, suggest documentation wording that will help eliminate over documentation, but capture the complete story. Develop policies on what is and what is not acceptable to clone, copy, or tag into the medical record (i.e., HPI, exam, another physician's note, etc.).
---
Kellie S. Hall, CPCO, CPC, CDEO, CCS-P, is the revenue cycle physician liaison for Aultman Medical Groups (AMG) at Aultman Health Foundation in Canton, Ohio. She has been in the healthcare industry for more than 20 years, with a background in physician coding, billing, education, and compliance. Hall presents coding workshops for physicians, advanced practice registered nurses (APRNs), and medical practice staff, as well as at local chapter meetings. She has developed various coding tools, including an E/M instructional booklet used to help train new physicians and APRNs with coding and documentation. Hall is a member of the Canton, Ohio, local chapter.
Resources:
First Coast Service Options, Medicare Part B Update! (3rd quarter 2006) , Vol. 4, No. 3. https://medicare.fcso.com/Publications_B/2006/141067.pdf.
November/December 1999 Medicare Bulletin
Person, Barbara E., "Electronic Health Records: The Cut and Paste Debate" (November 2014). Baird Holm Attorneys at Law. www.bairdholm.com/publications-feed/entry/electronic-health-records-the-cut-and-paste-debate.html.
Latest posts by Guest Contributor
(see all)