3 Tips to Control Cost
September 10, 2018
Comments Off

on 3 Tips to Control Cost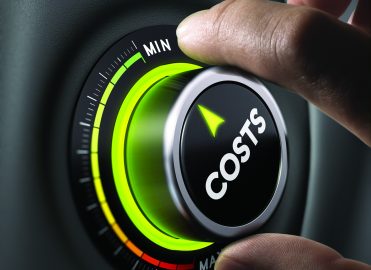 Act now to score positive payment adjustments under MIPS.
This year, the Cost performance category in the Merit-based Incentive Program (MIPS) is worth 10 percent of an eligible clinician's or group's final score. Next year, it goes up to 15 percent — and Cost will continue to gain weight until it accounts for 30 percent of the MIPS final score. Unlike the other three performance categories in MIPS – Quality, Improvement Activities, and Promoting Interoperability – clinicians do not collect and submit Cost data; the Centers for Medicare & Medicaid Services (CMS) aggregates a full year of data from administrative claims to formulate scores. This doesn't mean clinicians have no control over what they earn in this category. There are actions clinicians can take right now to ensure they score high in the Cost performance category.
Read the Cost Measures Specs
For 2018, CMS will collect data on two measures:
Medicare Spending per Beneficiary (MSPB)
Total per Capita Costs (TPCC)
MSPB requires a minimum of 35 episodes to be scored on this measure. If a clinician does not meet the minimum, scoring is based on just the TPCC measure. If a clinician does not meet the 20-case minimum for TPCC, scoring is based on the MSPB measure. If a clinician doesn't meet either measure's minimums, CMS shifts the weight of the Cost performance category to the Quality performance category (e.g., in 2018, Quality is worth 60 percent, instead of 50 percent).
An episode is defined as the period immediately prior to, during, and following a patient's hospital stay. An episode includes Medicare Part A and Part B claims with a start date between three days prior to a hospital admission through 30 days after hospital discharge. Expected costs for each episode are calculated using a model based on the Centers for Medicare & Medicaid Services-Hierarchical Condition Categories (CMS-HCC) risk adjustment methodology for Medicare Advantage, with a few exceptions.
It's essential to understand eligibility and exclusion criteria for this measure to ensure the clinician or group meets the case minimum.
TPCC is a payment-standardized, annualized, risk-adjusted, and specialty-adjusted measure that uses Medicare Part A and Part B claims to evaluate the overall cost of patient care attributed to clinicians.
Patients are excluded from the population measured if they meet any of the following conditions:
Were not enrolled in both Medicare Part A and Part B for every month during the performance period, unless part-year enrollment was the result of new enrollment or death.
Were enrolled in a private Medicare health plan (e.g., a Medicare Advantage health maintenance organization/preferred provider organization (HMO/PPO) or a Medicare private fee-for-service plan) for any month during the performance period.
Resided outside the United States, its territories, and its possessions during any month of the performance period.
Pour over the Measure Information Forms, available in the Resource Library on the qpp.cms.gov website, for complete details on how CMS uses these measures to score clinicians in the Cost performance category.
Document Complex Cases
CMS adjusts Cost scores to account for differences in patient-level risk that can affect quality outcomes or costs. To ensure patients are attributed appropriately, CMS recommends the use of CMS-HCC codes and warns against the use of unspecified or uncomplicated ICD-10 diagnosis codes.
Clinician documentation must support ICD-10 coding to the utmost specificity to accurately portray patient health and clinical complexity of the diagnoses the clinician is treating.
Review Past Performance
Although Cost didn't count toward final scores in the 2017 performance year, CMS provided clinicians with feedback this year on their performance in 2017, provided they met the attribution threshold for MSPB and/or TPCC. CMS will use 2018 performance data to create benchmarks for 2019 scoring.
Clinicians and other stakeholders should review this feedback to determine where improvements in efficiency are needed to control costs.
Also review (if applicable):
Episode-based Cost Measure Field Test Report
Quality Resource Use Reports
Alternate Payment Program Reports
Bundled Payment Reports
Some payers provide information on costs, too, according to Dale Bratzler, MD, professor in the Colleges of Medicine and Public Health.
"The tough part, I think, is controlling the cost of care," said Dr. Bratzler during a CMS webinar on Cost. "Think about how you can control cost of care."
According to Dr. Bratzler, the biggest drivers of cost include:
Hospitalization
Emergency department use
Readmissions
Use of post-acute care services
Look to the Future
For 2019, CMS has proposed to add eight episode-based measures on which to score clinicians on cost under MIPS. They are:
Elective Outpatient Percutaneous Coronary Intervention
Knee Arthroplasty
Revascularization for Lower Extremity Chronic Critical Limb Ischemia
Routine Cataract Removal with Intraocular Lens
Screening/Surveillance Colonoscopy
Intracranial Hemorrhage or Cerebral Infarction
Simple Pneumonia with Hospitalization
ST-Elevation Myocardial Infarction with Percutanous Coronary Intervention
Review the applicable measures and put processes in place now that will pay off in the very near future.
---
Factor Cost in MIPS Final Score
To figure a clinician's Cost score, CMS:
Compares performance to other MIPS-eligible clinicians and groups during the 2018 performance year.
Assigns 1 to 10 achievement points to each measure based on the clinician's or group's performance. Measures are risk-adjusted to account for differences in patient-level risk that can affect medical costs.
Averages achievement points on the two measures.
Cost Performance =  Total Points Scored on Each Measure
Total Possible Points Available
---
Related Reading:
Value Journey: Design a Roadmap for Success
HCCs Point to Risk Adjustment Compliance
AAPC Quality Payment Program blog
Latest posts by Renee Dustman
(see all)