Fit NCCI Edits into Hospital Chargemaster Before Claims Submission
In Facility
September 11, 2018
Comments Off

on Fit NCCI Edits into Hospital Chargemaster Before Claims Submission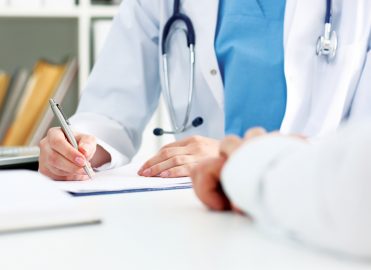 Scrubbing is the best way to ensure your claims are clean of unbundling overpayments.
A hospital finance department should not treat National Correct Coding Initiative (NCCI) edits as irrelevant to inpatient billing simply because payers don't use the NCCI to edit inpatient claims before payment. Instead, hospitals should institute internal controls to ensure claims are processed for NCCI edits before submission. Here's why.
NCCI Formalized "Bundling" Rules
Since 1996, the Centers for Medicare & Medicaid Services (CMS) has used the NCCI to promote correct coding of healthcare services by providers and to prevent Medicare payment for improperly coded services. The NCCI provides edits to carriers for evaluating claim submissions when a provider bills more than one service for the same patient on the same date of service.
NCCI edit files contain HCPCS Level II code pairs that a provider generally should not bill together for the same patient on the same date of service. Because each pair of procedures is evaluated together, these edits are called procedure-to-procedure (PTP) edits.
According to the OIG (Medicare's National Correct Coding Initiative, September 2003):
… one CCI file contains code pairs called comprehensive/component edits which prevent payment for services which are components of a more comprehensive procedure. When comprehensive and component codes are billed together, Medicare pays for the comprehensive code but not the component code. The second CCI file contains code pairs called mutually exclusive edits which prevent payment for services which cannot reasonably be performed together. When mutually exclusive codes are billed together, Medicare generally pays for the least costly code. Under certain circumstances, a provider may include a modifier which would allow both services in a comprehensive/component code pair or a mutually exclusive code pair to be paid.
Although primarily designed to prevent improper payment, the NCCI has become a widely-recognized, authoritative resource for compliant coding. Unbundling — the billing of two or more codes that are normally paid under one code — can result in overpayment, and possibly a violation of the False Claims Act.
Why NCCI Matters for Inpatient Claims
Both governmental and commercial payers commonly use NCCI (or some form of it) to edit physician, hospital outpatient, and durable medical equipment claims. Because CMS uses the Inpatient Prospective Payment System (IPPS) and diagnosis-related groups (DRGs) for calculating most hospital inpatient payments, NCCI rarely is discussed in connection with inpatient billing; however, for other payers and CMS hospitals exempt from IPPS (critical access hospitals, children's hospitals, cancer hospitals, and certain other hospitals reimbursed by Medicare under special arrangements), NCCI emerges as a topic worthy of close consideration, especially when payment is based on the "reasonable cost of services," or calculated based on a percentage of hospital charge (42 CFR 136.30 and 42 CFR 413). Hospital payment based on a percentage of charge is driven by the chargemaster. The chargemaster contains an internal item number assigned by the hospital to each provided service or product. Sometimes, for laboratory and pathology services, for example, each item number is associated with either a CPT® or HCPCS Level II code. After association with a code, the item is placed in the appropriate UB-04 revenue code category. A fee for each item number is also assigned but, often, multiple item numbers and their fees are rolled up into their revenue codes and reported as a single line item (by revenue code and not by CPT® or HCPCS Level II code), with the aggregate charge for each revenue code category on the hospital claim form.
Because the payer doesn't always see every CPT® or HCPCS Level II code billed, it is not possible for the payer to effectively use NCCI edits to determine if codes are unbundled. If the line item entered is associated with a CPT® or HCPCS Level II code that is either a component of another code or mutually exclusive to it and is not reported under a circumstance that allows it to bypass NCCI, the claim will have an inflated charge.
For more information on how to prevent inflated charges by editing the claim (scrub) and removing unbundled line items from the bill, see the article "Chargemaster Maintenance: Correct, Complete, and Compliant Coding" in AAPC's Knowledge Center.
Scrubbing Prevents Fraudulent Overpayments
To prevent an inflated charge, the hospital should edit the claim (scrub) and remove unbundled line items from the bill. Because hospital claim development processes vary significantly, each hospital must decide how best to accomplish this. It may be that the hospital billing software is programmed to perform the edits. If not, a certified medical coder should be used to manually review claims for edits, either at the departmental or facility level. If unbundled items are not removed (because the payer cannot edit the claim using NCCI) an overpayment will result.
The risk for hospitals that do not scrub inpatient claims for code unbundling is even greater than for physician and hospital outpatient claims edited by the payer because these overpayments are never averted by the payer's claims editing software. Consistent failure to scrub hospital claims to avoid unbundling may be considered intentional and — because it results in nearly undetectable overpayments — even fraudulent. This is especially true since February 2016, with the Medicare Reporting and Returning of Self-Identified Overpayments final rule.
Accordingly, some payers, such as Blue Cross and Blue Shield (BCBS) of Texas, are adopting policies (e.g., Inpatient Unbundling Policy, policy number CPCP002) that include mandatory inpatient claim scrubbing. The policy explicitly states, "[inpatient] claims should be coded appropriately according to industry standard coding guidelines, including CMS' CCI policy manual and CCI table edits."
CPT® unbundling is not an acceptable practice by any payer, in any setting. At best, they will likely view resulting reimbursement as an overpayment that should be promptly returned, as well as other identified potential overpayments that could have been prevented by internal claim scrubbing prior to billing.
---
Written by Brian Meredith, CPC, is president and founder of Healthforce, Inc., a healthcare administrative consulting firm with a focus on revenue integrity through compliance, coding and billing guidance. He has more than 20 years' experience in the healthcare industry, which formerly includes director of billing compliance at Boston Children's Hospital, compliance and coding consultant with Public Consulting Group in Boston, Mass., and compliance specialist with UMass Memorial Medical Group in Worcester, Mass. Meredith is a member of they Holyoke, Mass., local chapter.
Resources
OIG. Medicare's NCCI (September 2003). https://oig.hhs.gov/oei/reports/oei-03-02-00770.pdf
42 CFR 413.9, Payment to Medicare-participating Hospitals for Authorized Contract Health Services: www.law.cornell.edu/cfr/text/42/136.30
42 CFR 413.9, Cost Related to Patient Care: www.law.cornell.edu/cfr/text/42/413.9
CMS, Medicare Reporting and Returning of Self-Identified Overpayments: www.cms.gov/Newsroom/MediaReleaseDatabase/Fact-sheets/2016-Fact-sheets-items/2016-02-11.html
BCBS of Texas, Inpatient Unbundling Policy, No. CPCP002, July 24, 2017: www.bcbstx.com/provider/pdf/inpatient-unbundling.pdf
Latest posts by Guest Contributor
(see all)