OIG Work Plan: July 2018 Need-to-know Updates
In Compliance
September 11, 2018
Comments Off

on OIG Work Plan: July 2018 Need-to-know Updates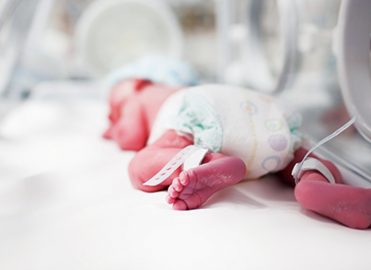 Make time to compare your compliance efforts with OIG's monthly work plan updates.
It has been a year since the Office of Inspector General (OIG) changed its Work Plan format and began issuing monthly updates. The monthly breakdown provides updates and better transparency of the OIG's efforts. Healthcare organizations and provider offices should take time each month to review the updates and address any applicable items before the expected OIG issue date.
As of July 2018, six new items have been added to the OIG Work Plan:
Review of Outpatient 3D Conformal Radiation Therapy Planning Services
Outpatient 3D conformal radiation therapy (3D-CRT) is a technique allowing doctors to sculpt radiation beams to the shape of a patient's tumor. The therapy is provided in two treatment phases: planning and delivery. Hospitals bill Medicare for developing a 3D-CRT treatment plan using CPT® code 77295 Therapeutic radiology simulation-aided field setting; 3-dimensional. Automated prepayment edits prevent additional payments for separately billed radiation planning services if they are billed on the same date of service as the 3D-CRT treatment plan. Medicare allows additional payments if they are billed on a different date of service (e.g., one day before). For a form of radiation similar to 3D-CRT, Medicare requirements prohibit payments for separately billed radiation planning services when they are billed on a different date of service. The OIG will determine the extent of potential savings to Medicare if it had implemented the same requirements for 3D-CRT planning services (expected issue date 2019).
This item places a direct spotlight on hospitals' radiation oncology departments. Hospital coding and billing teams should take note: perform audits with internally reported results to ensure the current coding guidelines are followed for 3D-CRT. If the OIG uncovers potential savings to the Medicare program, and billing changes are suggested, the American Society for Radiation Oncology (ASTRO) will likely play a large role in providing additional guidance to providers.
Identification of HHS Cybersecurity Vulnerabilities
The OIG will perform a series of information technology (IT) audits at the U.S. Department of Health and Human Services (HHS) and its Operating Divisions (OPDIVs) to identify cybersecurity vulnerabilities and possible compromise of the HHS Office of the Secretary and its OPDIV systems and networks (expected issue date 2019).
The OIG will most likely uncover a myriad of deficiencies and vulnerabilities within HHS. This is a good time for healthcare compliance officers, healthcare IT departments, and healthcare legal departments to ensure risk assessments are performed and corrective actions are taken, when necessary. It is always important to document when corrective actions are done, and when development of new internal policies and procedures are implemented.
HRSA Oversight of Funds for Access Increases in Mental Health and Substance Abuse Services (AIMS)
The Health Resources and Services Administration (HRSA) administers Access Increases in Mental Health and Substance Abuse Services (AIMS) grants. In 2017, HRSA awarded $200.5 million in AIMS grants to 1,178 health centers nationwide. These supplemental funding grants are meant to expand access for existing health center program grant recipients to mental health and substance abuse services, focusing on the treatment, prevention, and awareness of opioid abuse. HRSA intends for health centers to enhance these services by increasing personnel, leveraging health IT, and training to support the expansion of mental health and substance abuse services and their integration into primary care. The OIG will review HRSA's internal controls to determine whether they are suitable for awarding AIMS grants and monitoring AIMS grant recipients (expected issue date 2019).
Increased Payments for Transfer Claims with Outliers
Although the transfer rule reduces the diagnosis-related group (DRG), disproportionate share hospital (DSH), and indirect medical education (IME) payments on Medicare patient claims, the methodology for calculating cost outlier payments can result in such payments being higher than what would have been paid in a non-transfer context. Under the transfer rule, the Centers for Medicare & Medicaid Services (CMS) reduces the DRG payment by applying a graduated per diem payment on the Medicare claim of the hospital transferring the patient to another setting early in the patient's hospital stay. Because DSH and IME payments are determined as a percentage of the reduced DRG payment, they are also reduced. In contrast, by reducing the threshold above which a claim qualifies as an outlier, the application of the outlier methodology at 42 CFR Sec. 412.80(b) can result in an increase in the outlier payment in transfer cases. The OIG will produce a report describing the extent to which additional Medicare outlier payments negate the reduction in DRG, DSH, and IME payments of transfer claims (expected issue date 2019).
Outlier payments have warranted OIG scrutiny since 2013. The specific regulations governing payments for outlier cases are located at 42 CFR Sec. 412.80-412.86.
Review of Post-operative Services Provided in the Global Surgery Period
Section 523 of Medicare Access and CHIP Reauthorization Act of 2015 (MACRA) requires CMS to collect data on post-operative services included in global surgeries and requires OIG to audit and verify a sample of the data collected. The OIG will review a sample of global surgeries to determine the number of post-operative services documented in the medical records and compare it to the number of post-operative services reported in data collected by CMS. They will verify the accuracy of the number of post-operative visits reported to CMS by physicians and determine w
Latest posts by Guest Contributor
(see all)