August 2018 Need-To-Know OIG Work Plan Updates
By Sonal Patel
In Audit
September 14, 2018
Comments Off

on August 2018 Need-To-Know OIG Work Plan Updates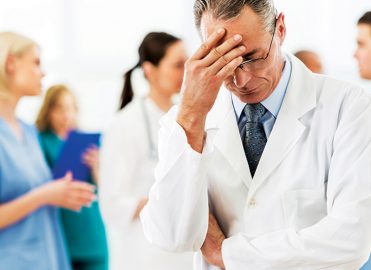 The U.S. Department of Health and Human Services (HHS) Office of Inspector General (OIG) has provided its latest, monthly Work Plan update. The Work Plan "sets forth various projects including OIG audits and evaluations that are underway or planned to be addressed during the fiscal year and beyond by OIG's Office of Audit Services and Office of Evaluation and Inspections."
Healthcare organizations and provider offices should review the updates and address any applicable items before the expected OIG issue date. It is imperative to monitor areas of potential risk in the Work Plan in your own healthcare organizations and provider offices to ensure compliance.
As of August 2018, 11 items have been added to the OIG Work Plan:
1. Review of States' Oversight of Opioids
Opioid abuse and overdose deaths are at crisis levels in the United States, with more than 42,000 Americans dying from opioid use in 2016. The OIG will analyze data from 2013 to 2016 on opioid overdose trends from the Centers for Disease Control and Prevention in order to select multiple States for review. They will review the oversight of opioid prescribing and monitoring of opioid use in the selected States. Specifically, they will review policies and procedures, data analytics, programs, outreach, and other efforts. To support HHS's ongoing efforts to identify and disseminate effective practices to address the opioid epidemic in the United States, the OIG will highlight these state-wide efforts. (expected issue date FY 2019)
2. Potential Abuse and Neglect of Children Receiving Medicaid Benefits
Medicaid beneficiaries, including children, are treated at inpatient and outpatient medical facilities for conditions that may be the result of abuse or neglect. Although all States have laws mandating reporting of suspected child abuse, these laws vary considerably in their definitions, scope, and procedures. Prior OIG reviews have highlighted problems with the quality of care and the reporting and investigation of potential abuse or neglect of vulnerable beneficiary populations at group homes, nursing homes, and skilled nursing facilities. On the basis of diagnoses from medical facilities treating conditions potentially related to abuse or neglect, the OIG will determine the prevalence of Medicaid claims indicating potential abuse or neglect of children receiving Medicaid benefits. (expected issue date FY 2019)
3. CMS Oversight of Nursing Facility Staffing Levels
Staffing levels in nursing facilities can impact residents' quality of care. Nursing facilities that receive Medicaid and Medicare payments must provide sufficient licensed nursing services 24 hours a day, including a registered nurse for at least 8 consecutive hours every day. CMS uses auditable daily staffing data, called the Payroll-Based Journal, to analyze staffing patterns and populate the staffing component of the Nursing Home Compare website – a site that enables the public to compare the results of health and safety inspections, the quality of care provided at nursing facilities, and staffing at nursing facilities. The OIG will examine nursing staffing levels reported by facilities to the Payroll-Based Journal and CMS's efforts to ensure data accuracy and improve resident quality of care by both enforcing minimum requirements and incentivizing high quality staffing above minimum requirements. (expected issue date FY 2020)
4. Hospitals' Compliance with Medicare's Transfer Policy With the Resumption of Home Health Services and the Use of Condition Codes
Medicare payments to acute care hospitals for inpatient stays under Medicare Part A are made on the basis of prospectively set rates. Normally, Medicare pays a hospital discharging a beneficiary the full amount for the corresponding diagnosis-related group (DRG). In contrast, a hospital that transfers a beneficiary to another facility or to home health services is paid a graduated per diem rate, not to exceed the full DRG payment. When transferring a patient to home health services, the hospital can apply specific condition codes to the claim and receive the full DRG payment. The hospital is responsible for coding the bill on the basis of its discharge plan for the patient or adjusting the claim if it finds out that the patient received post-acute care after the discharge. The OIG will determine whether Medicare appropriately paid hospitals' inpatient claims subject to the post-acute care transfer policy when (1) patients resumed home health services after discharge or (2) hospitals applied condition codes to claims to receive a full DRG payment. (expected issue date FY 2019)
5. Review of Federal Programs Administered by American Indian and Alaska Native Tribes
HHS provides Federal funds to American Indian and Alaska Native (AI/AN) tribes for various programs, including Head Start, Child Care and Development Block Grant, and Indian Self-Determination programs. There are approximately 6.6 million AI/ANs who are members of the 567 federally recognized tribes located in 36 States. OIG has identified as one of HHS's top management challenges ensuring the effective delivery of crucial services to AI/ANs and protecting funds from fraud, waste, and abuse. Prior OIG audits found that grantees did not always operate Federal programs, including Head Start, in accordance with Federal regulations and did not always manage and account for Federal funds in accordance with Federal requirements. The OIG will audit tribal programs serving AI/AN communities to determine whether the tribes operated these programs and managed HHS funds in accordance with Federal requirements. (expected issue date FY 2019)
6. Physicians Billing for Critical Care Evaluation and Management Services
Critical care is defined as the direct delivery of medical care by a physician(s) for a critically ill or critically injured patient. Critical care is usually given in a critical care area such as a coronary, respiratory, or intensive care unit, or the emergency department. Payment may be made for critical care services provided in any location as long as the care provided meets the definition of critical care. Critical care is exclusively a time-based code. Medicare pays physicians based on the number of minutes they spend with critical care patients. The physician must spend this time evaluating, providing care and managing the patient's care and must be immediately available to the patient. Here, the OIG will determine whether Medicare payments for critical care are appropriate and paid in accordance with Medicare requirements. (expected issue date FY 2019)
7. Blood Lead Screening Tests, Follow up Services, and Treatment for Medicaid-Enrolled Children
There is no safe level of lead exposure for children. In the absence of timely screening, follow up services, and treatment, children remain vulnerable to cognitive deficiencies associated with lead exposure. Medicaid-enrolled children are required to receive blood lead screenings. Under the Early and Periodic Screening, Diagnostic, and Treatment program, children are also entitled to receive follow up services and treatment for conditions identified through screenings (e.g., elevated blood lead levels (EBLLs). Although previous OIG reports identified low rates of lead screenings, an evaluation of follow up services for Medicaid-enrolled children with EBLLs has not been done. They will identify the percentage of children under 26 months of age who (1) received required blood lead screenings, (2) had EBLLs, and (3) received needed follow up services and treatment. Additionally, the OIG will determine why children with EBLLs did not receive screening, follow up services, and treatment and the extent to which the Centers for Medicare & Medicaid Services provided guidance and technical assistance to States. (expected issue date FY 2019)
8. ACF Child Care Development Fund: Program Integrity
The Child Care and Development Fund (CCDF) program provides subsidized childcare to low-income families, families receiving temporary public assistance, and families transitioning from public assistance so family members can work or attend training or education. Each State must develop, and submit to the Administration for Children and Families (ACF) for approval, a plan that identifies the purposes for which CCDF funds will be spent for a 3-year grant period and designates a lead agency responsible for administering childcare programs. States receive block grants and other Federal funds (approximately $5.77 billion annually) to operate their childcare programs. Prior OIG work identified vulnerabilities in States' internal controls for the CCDF program and a national CCDF payment error rate of 5.74 percent. They will determine whether State agencies complied with Federal and State requirements when making payments to licensed providers under these childcare programs for Federal fiscal years 2016 through 2018. (expected issue date FY 2019)
9. Penetration Test of the Affordable Care Act Website and Associated Systems
Under provisions of the Affordable Care Act (ACA), the HealthCare.gov website and related systems were established as part of the Federally Facilitated Marketplace (FFM) to provide consumers with access to health care coverage through private, qualified health plans or through Federal programs such as Medicaid. In 2017, more than nine million people enrolled in health care coverage through FFM. The OIG will conduct a penetration test of ACA systems to determine whether the Centers for Medicare & Medicaid Services has implemented effective information security controls. (expected issue date FY 2019)
10. Medicare Payments for Clinical Diagnostic Laboratory Tests in 2017: Year 4 of Baseline Data
Medicare is the largest payer of clinical laboratory services in the Nation. Medicare Part B covers most lab tests and pays 100 percent of allowable charges. Medicare beneficiaries do not pay copayments or deductibles for lab tests. In 2016, Medicare paid $6.8 billion for lab tests, accounting for about 2 percent of all Part B payments. The Protecting Access to Medicare Act of 2014 requires OIG to publicly release an annual analysis of the top 25 laboratory tests by expenditures under Title XVIII of the Social Security Act. (Pub. L. No. 113-93 § 216(c)(2)(A)). In accordance with the Act, the OIG will publicly release an analysis of the top 25 laboratory tests by expenditures for 2017. (expected issue date FY 2018)
11. Medicare Market Shares of Mail Order Diabetic Test Strips from April-June 2018
OIG is required to report on the Medicare market share of both mail order and non-mail-order diabetic test strips (DTS) before each round of the Medicare competitive bidding program, pursuant to section 50414 of the Bipartisan Budget Act of 2018, which amended section 1847(b)(10) of the Social Security Act. In the first of two data briefs, OIG will determine the Medicare market share of mail order DTS for the three month period of April through June 2018. The second data brief will determine the Medicare market share of non-mail-order DTS for the same 3 month period. These data will help CMS determine the relative Medicare market share of various DTS in the mail order and non-mail-order markets. These data briefs represent OIG's third round of DTS Medicare market share reports since 2010, but this is the first series of reports that will include non-mail-order DTS data. (expected issue date FY 2019)
You can learn more about the Work Plan on the OIG's Work Plan page.
Latest posts by Sonal Patel
(see all)