Medicare Rules Don't Apply for Hurricane Florence Victims
In Billing
September 17, 2018
Comments Off

on Medicare Rules Don't Apply for Hurricane Florence Victims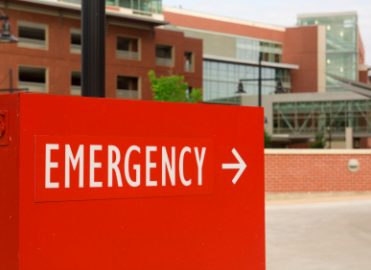 CMS has issued waivers to ensure Medicare beneficiaries affected by the storm receive healthcare services.
President Trump declared a state of emergency on Sept. 11 for North Carolina, South Carolina, and the Commonwealth of Virginia. That same day, U.S. Department of Health and Human Services Secretary Alex M. Azar II declared a public health emergency for South Carolina and North Carolina, and authorized waivers, retroactive to Sept. 7 for North Carolina and Sept. 8 for South Carolina. He later added the Commonwealth of Virginia to the waiver, retroactive to Sept. 8.
On Sept. 13, Centers for Medicare & Medicaid Services (CMS) Administrator Seema Verma issued program waivers for Medicare beneficiaries who are evacuated, transferred, or otherwise dislocated as a result of the effect of Hurricane Florence.
Blanket Waivers Issued by CMS
Facilities in North Carolina, South Carolina, and the Commonwealth of Virginia do not need to apply for the following approved blanket waivers:
Skilled Nursing Facilities (SNFs) – The requirement for a three-day prior hospitalization for coverage of a SNF stay is waived; and for certain beneficiaries who have recently exhausted their SNF benefits, renewed SNF coverage is permitted without first having to start a new benefit period. The waiver also provides relief to SNFs on the time frame requirements for Minimum Data Set assessments and transmission.
Home Health Agencies (HHA) – This waiver provides relief to HHAs on the time frames related to OASIS Transmission; and Medicare Administrative Contractors (MACs) are allowed to extend the auto-cancellation date of Request for Anticipated Payments.
Critical Access Hospitals (CAHs) – The requirements that CAHs limit the number of beds to 25 and the length of stay to 96 hours are waived.
Excluded Distinct Part Units – All hospitals that, as a result of Hurricane Florence, need to house inpatients in excluded distinct part units should bill for the care and annotate the patient's medical record to indicate the association of care to Hurricane Florence.
Durable Medical Equipment, Orthotics, Prosthesis, and Supplies (DMEPOS) – The face-to-face requirement, a new physician's order, and new medical necessity documentation are waived for replacement of lost, destroyed, irreparably damaged, or otherwise rendered unusable DMEPOS as a result of Hurricane Florence. Suppliers must still include a narrative description of the claim, explaining the reason why the equipment must be replaced, and should maintain documentation.
Prescription Drugs – Medicare will pay for replacement prescriptions fills (for a quantity up to the amount originally dispensed) of covered Part B drugs for medication lost or destroyed due to the emergency situation of Hurricane Florence.
Please read MLN Matters SE18014 for complete details of waivers.
See also, Hurricane Florence and HIPAA Bulletin: Limited Waiver of HIPAA Sanctions and Penalties During a Declared Emergency.
Help Fellow AAPC Members in Need
The AAPC Chapter Association Hardship Scholarship Fund helps chapter members who have been in a devastating event, such Hurricane Florence. If you would like to help those in need, please consider donating to this important cause. All donations go directly to those who apply for assistance.
Make checks payable to the AAPCCA Hardship Scholarship Fund and mail your donation to:
AAPCCA-Hardship Scholarship Fund
2233 S. President Drive, Salt Lake City, UT 84120
If you are an AAPC member in South Carolina, North Carolina, or the Commonwealth of Virginia, and need assistance, please consider applying!
Latest posts by Renee Dustman
(see all)