Membership Growth Relies on the Value of Credentials
In AAPC News
September 19, 2018
Comments Off

on Membership Growth Relies on the Value of Credentials
For our membership to grow, members must be sufficiently trained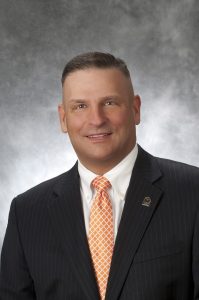 to meet the needs of prospective employers, employers must recognize the value of our credentials, and members must see value in their membership with AAPC. With respect to membership value, AAPC offers a wide variety of tools, resources, and value-added benefits such as free webinars, retail purchase discounts and free continuing education unit (CEU) opportunities, etc. If you are unaware of these benefits, take a few minutes and explore the "Resources" tab of the AAPC website (www.aapc.com/resources/). Especially look into the "Savings Center," "Free Tools," and "Buyers Guide" options, and you may be surprised at what is available that you might have been missing. Once you have a better idea of all that membership has to offer, we hope you will provide input as to what resources you like and value, those that you don't and more important, the resources or tools that AAPC might provide to not only enhance the value of membership but better assist you in your job.
Growth requires retention of the members we have. Of personal concern are members that do not renew because they have become certified but cannot find employment. While AAPC is not a job-placement agency, it does need your feedback to ensure that we are preparing newly certified members for entry-level positions in the field.
If you are an employer, let us know:
What stops you from considering a newly certified individual?
What could we do to better prepare our members for that first job? 
If you are a newly certified member, let us know:
Are you aware of the tools, resources, additional education, and practical skill exercises available to make you a more attractive candidate? 
Could we provide more education pertaining to resume writing or preparing for your job interview? 
Are there other resources and tools that you think would help? 
Your NAB regional representatives are eager to hear from you on these issues. You can obtain your regional NAB member's contact information on the National Advisory Board page at AAPC.com.  Getting such feedback will help us to ensure that AAPC is doing all it can to "Uphold Higher Standards" while ensuring that members have the tools and resources to personally "Achieve Higher Standards." Together, we can continue to grow not only in size, but in the level of our personal and collective professional recognition. By working together, we can easily hit our next membership target of 200,000 members while at the same time ensuring that we are doing all that is necessary to ensure that our credentials are the recognized gold standard for expertise in the business of healthcare.
Respectfully,
Michael D. Miscoe, JD, CPC, CASCC, CUC, CCPC, CPCO, CPMA, CEMA
President, NAB