AAPC Launches Denial Resolution Training
By Brad Ericson
September 20, 2018
Comments Off

on AAPC Launches Denial Resolution Training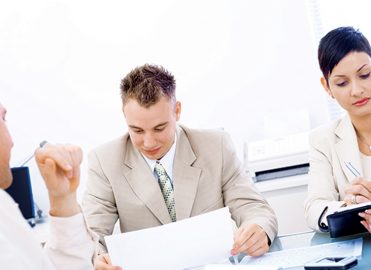 Become an expert in identifying, correcting, and preventing denials.
Denied claims are as common and predictable as having a child spike a fever before a big holiday, and every practice or group finds itself wrestling with corrections and resubmissions. But if you ask AAPC's Director of Curriculum Katherine Abel, CPC, CPB, CPMA, CPPM, CPC-I, AAPC Fellow, individual denials often reflect systemic problems that can be identified and fixed.
That's why Abel is so excited about AAPC's new Denial Resolution certificate course, available on www.AAPC.com. A long-time coder and educator, she understands the toll denials take on practices. Each denial postpones payment and eats up time that staff could be coding and billing new claims to keep the revenue stream flowing.
According to the Medical Group Management Association (MGMA), Abel explained, the average cost to medical practices of each resubmitted denial is around $25. As a result, 50 to 60 percent are never worked due to lack of time and knowledge. But what if you could cut the cost and work more denials by stepping back and taking a more scientific approach?
Lack of Denial Resolution Causes Failure
Bridget Toomey, CPC, CPB, AAPC Fellow, a subject matter expert on the project, explained, "A common failure of medical practices is the lack of effective denial resolution. Maintaining good control of denial resolution is best accomplished by regularly reviewing the denial reason codes to determine why the claim was denied and making corrections to prevent similar denials in the future. One of the most efficient ways to stay on top of denial resolution is to run and review a denial reason report at least monthly. Upon identifying the reasons for denial, review current office processes and eliminate errors that led to the denials.  It may also be key to invest in denial resolution software.
"There are many different software companies that specialize in accounts receivable resolution and can assist providers in keeping track of claims and money. These programs can also house any contracts the provider may have with insurance companies and can help ensure accurate payment even on paid claims," Toomey said.
Core Issue Approach Yields Results
Most practices' denial problems can be traced to one or two basic sources, and pursuing these core issues offers real benefits, Abel said. Denials are classified into one of four types:
Demographic denials – Failure to capture and accurately report a patient's demographic information.
Coding denials – Coding errors, date inconsistencies, and invalid code pairing mistakes.
Benefit denials – Denials based on authorizations, pre-certifications, medical necessity, or covered services.
Backend billing denials – Duplicate claims, expired deadlines, failure to follow procedures, and failure to include important requested documentation.
The Denial Resolution course includes an exhaustive review of the process for submitting and working claims. It addresses many rejection codes. Organizational strategies and processes are discussed in the training, which is ideal for coders, billers, and practice managers, Abel said. The CMS-1500 and 837p claim forms are reviewed, along with clearing house reports.
The course includes the following sections:
Review of the revenue cycle for the medical office
Proper claims completion for the CMS-1500 claim form
Review of clearinghouse reports and explanation of benefits
Common denials and steps to resolve the denials
Case studies for practical application of denial resolution
Interactive lecture: healthcare revenue cycle overview
Interactive lecture: CMS-1500 claim form
Interactive lecture: denial resolution
Denial resolution final assessment
Students benefit from continuing education units (CEUs) and extended access:
Approval for 10 CEUs upon successful completion towards CPC®, CPB™, CPMA®, CPPM®, and specialty credentials except CIRCC® and CASCC™ (one-time use only)
Access is available for one (1) year from purchase date.
Great Staff Training or Hiring Course
While not a credential, Abel feels this course is ideal for all coders and billers. "I would have all coding and billing employees take it or use it as a pre-employment test," she said. Not only would they benefit from the overview of denial resolution, but completion of the course will save their employers money, said Abel.
The final assessment includes 35 multiple-choice questions with 15 case-driven questions. Successful completion within 75 minutes marks an examinee as an expert in identifying, correcting, and preventing denials.
Within the four denial sections, the course reviews some of the most common claim adjustment reason codes (CARC). The CARCs are standardized codes used by all payers and can be found at: www.x12.org/codes/claim-adjustment-reason-codes/.
Examples to Help You Work Denials
Demographic Denial
Adjustment Reason 19: This is a work-related injury/illness and thus the liability of the Workers' Compensation carrier. In this example, CPT® 99283 is billed with ICD-10 diagnosis codes S39012A and W010XXA. The documentation was reviewed, and it was revealed that this patient fell while she was in her office kitchen, making this a work injury.
To work this denial, review to see if you have the patient's Workers' Compensation information on file. If you do not have the patient's claim number, query the patient for the missing Workers' Compensation information. If applicable, bill Workers' Compensation for this claim instead of the patient's medical policy. It is important to have a patient non-compliance policy in place in the event you are unable to contact the patient. Make an office-wide decision on what to do when you are unable to contact a patient to update, verify, or contact their insurance.
Backend Denial
Adjustment Reason 29: The time limit for filing has expired. In this example, the payer's timely filing deadline is 180 days from the date of service. The office did not bill the patient's claim until 200 days after the date of service. You review to see if there is a valid reason why the claim was billed late for a possibility to appeal. During your review, you find the doctor hadn't signed his note on time. You confirm that this truly is a timely filing denial and take the write-off, as there is no way to appeal this denial.
Good denial resolution would then lead to a review of how timely your providers are signing their documentation. Is your office receiving timely filing denials for the same provider again and again? If so, train your provider on timely filing to help eliminate these denials from happening.
To learn more about the Denial Resolution training, contact AAPC via (800) 626-2633 or go to www.AAPC.com.

Latest posts by Brad Ericson
(see all)