Auto-Population Gone Wild
By admin aapc
February 17, 2010
Comments Off

on Auto-Population Gone Wild
EMR documentation can create risky record keeping.
By Cheryl L. Toth
Documentation like the following is becoming more common as coding consultants audit practices that have moved to an electronic medical record (EMR):
A 90-year-old woman who "denied pregnancy as a sign."
An infant with "good dentation."
The note for every female patient in a general surgery practice indicating a "full pelvic exam performed."
"The overarching issue here is lack of visit template customization," says Mary LeGrand, RN, MA, CPC, CCS-P, consultant with Chicago-based KarenZupko & Associates. "A critical component of EMR planning is customizing your visit templates—in addition to tailoring other elements of the system," says LeGrand. "In most cases, you get little to no template customization help from the vendor. It's up to a busy physician to do in his or her 'spare time.' And many practices fail to realize the importance of this step."
There are several common reasons for this. If EMR planning and implementation is curtailed to shave several thousand dollars off the total cost, template customization often falls by the wayside. If the trainer sent by the vendor doesn't know much about the practice of medicine—and nothing about your specialty—he or she will be of little help. Or, if physicians abdicate the task of customization to non-clinicians, they risk being left with faulty templates.
Kim Pollock, RN, MBA, CPC, consultant with KarenZupko & Associates, Inc., is all too familiar with the latter. "In a five-man neurosurgery group, the billing manager, physician assistant, and practice manager customized the templates because the surgeons wouldn't attend the demo meetings and had to be coerced to go to training."
A family practitioner who didn't customize ended up using the same cardiac systems template for everyone—from a 50-year-old with chest pain to a toddler in for a well-child visit. Obviously, these evaluations are very different, and the result was documentation that simply was not accurate.
"Well done templates are an investment with a quick pay off," according to Rhonda Buckholtz, CPC, CPC-I, CGSC, CPEDC, COBGC, CENTC, VP of business and member development for the AAPC. "Developing templates for your most specific encounter types is how to begin. I suggest taking samples of your practice's 'paper world' notes for these encounters, and make templates from them. It's true that this can create more work for primary care physicians than for specialists, but it's necessary to create solid documentation."
Key to the process, according to Pollock, is having a physician champion lead in development. Otherwise, it will not work. The partners won't be happy with the result and the notes aren't likely to be user-friendly to physicians. "So often, physicians haven't customized the templates, or they haven't done enough granular customization, or they failed to think about it at all," says Pollock.
Unfortunately, experts see firsthand the problems that occur when practices fail to customize visit templates, and are adamant that spending time on the front end is a must.
Risk 1: History of Present Illness 'Cloning'
In a documentation review, one of the first things an auditor looks at is history of present illness (HPI).
"In the paper chart world, the patient typically self-reports this on a form, and the physician re-dictates it after examination," LeGrand explains. But in an EMR world, the EMR often automatically "pulls forward" the HPI from the previous encounter—requiring the provider billing for the visit to review it and make changes based on the current illness or condition. According to LeGrand, many providers get busy and forget to review the "cloned" HPI from the previous visit. "Letting the system pull the previous history into an auto-generated form without reviewing it is risky," she warns. "According to E/M (evaluation and management) documentation guidelines, each record must be allowed to stand on its own. Paying close attention to what is being pulled forward is critical because the patient problem could be completely different."
Buckholtz shares the example of a recovering alcoholic, who had been sober for six months. "The HPI in the electronic record stated that 'patient is now up to six or seven alcoholic beverages per day,' which was inaccurate—it was simply carried forward from previous encounters." Commonly, EMR templates pre-populate with documentation for "normal"—it's up to the provider to change it. "It's too easy to click the 'Reviewed and Agreed' button in the EMR, without actually reviewing the note," Buckholtz says.
Pollock adds another example: "A patient came in to see an ENT (ear, nose, and throat) two years after her initial visit and with profound bilateral hearing loss. The system pulled 'hearing, normal' from [a] previous visit, and no one reviewed the documentation to change it."
"We see a lot of EMR documentation cloning in vein clinics because of the similarity of the patient population," says Teri Romano, RN, MBA, consultant with KarenZupko & Associates, Inc. "In one clinic, all the op notes I reviewed were close to being identical." According to Romano, it doesn't matter if your patient population is homogenous, physicians must identify something unique about the patient and include this in the note. "Make sure to add something specific to the note, or you risk the EMR pulling forward essentially the same information for each patient."
In one case Romano monitored, the patient on the table told the physician she was going out of town and asked if plane travel was okay later that week. The physician said "yes" and suggested she walk around a few times on the plane during flight, to minimize the potential for clotting. "I immediately suggested to the scribe that this be added to the note," Romano says. "It was discussed with the patient during the operative session. It was unique to that particular case."
Pollock notes another common issue with the cloning process—it creates a verbose chart note that's not reader-friendly and contains rote responses that don't necessarily call out pertinent positives. "Referring physicians complain about getting 'canned' EMR medical chart notes from consulting specialists. The note has way too much stuff to wade through, so the referring physician skips to the bottom. Who's to say he didn't skip something important?"
Indeed, many of the physicians LeGrand works with say these rote notes, which are obviously system-generated, are questionable. "Some surgeons have told me that the routine nature invalidates the credibility of the entire note." This is one reason many physicians resist purchasing an EMR.
Contrary to what some might think, "Your EMR note should essentially mirror what your handwritten notes looked like—only legible," Buckholtz says. "If you were only documenting a half page into the paper chart, your new documentation will likely be about the same length."
Risk 2: Ease of Use Creates Easy-to-Make Errors
EMR documentation pick lists can be an excellent timesaver. Problem is, physicians are usually in a hurry, and assume the EMR is going to do most of their documentation work for them. When the medical assistant is knocking on the door signaling "hurry up," physicians can take risky shortcuts.
"I worked with a physician who was unable to find a cerumen impaction diagnosis in the diagnosis code pick list,'" Buckholtz explains. "So he picked, 'hearing loss, unspecified' instead. No one caught it, so that was the diagnosis billed for the patient. Now, 'hearing loss' is on that patient's permanent claims history." This potentially could cause the patient a pre-existing condition denial in the future—for a condition the patient never actually had.
Those practices still in the process of transitioning to a fully paperless process may need to slow down and review the old paper note, as well as the electronic one, to get the patient's full history. "A vascular clinic was transitioning to EMR and not all paper records had been scanned in yet," Romano explains. "The EMR's review of systems for a patient had every category noted as 'denied,' but the practice had overlooked the still-on-paper referral form from the primary care physician—which indicated the patient was an insulin-dependent diabetic. Obviously, the person who took the review of systems just clicked 'normal' and didn't even think to look at what was not yet scanned."
LeGrand warns practices to pay careful attention to EMRs that use "bubble sheets" for patients to report their review of systems (ROS). According to documentation guidelines, anyone can provide or collect past family and social history, but the physician must sign off on the form before it's entered into the record. If the EMR uses a bubble sheet tool that patients complete prior to being seen, many busy offices often just scan it in before it's signed by the physician.
"This might save time, but it's essentially creating an invalid document," according to LeGrand.
LeGrand cites an example from an orthopaedic practice she worked with. "The bubble form listed possible values under each of the systems—fractures, joint pain, spasms, etc. But there was no option for 'no complaints;' the patient was supposed to select all that applied, although this was not clear on the form. Medicare says it's okay to use a checklist for ROS, but the patient must respond to all systems. And because the bubble sheet had no negative response option, the EMR was automatically generating a note stating 'negative for joint pain, muscles, pain'—even though the patient hadn't specifically responded to anything on the bubble sheet."
In this case, the practice should have insisted the EMR vendor added a "Yes/No" option for all values under each system—or provided a "No Complaints" option for each.
Another issue with this same bubble form was how family history is collected. LeGrand said, "If the patient didn't respond to any questions about family history, the computer generated: 'Family History: Insignificant.' More accurately, it should have generated: 'Patient did not provide this information.' As a result the physician billed for a code level that credited him for the family history component, but the information wasn't in the note.
"In the paper world, we know that practices are busy and proper collection of family history is sometimes overlooked," LeGrand continues. "But in the electronic world, this becomes more dangerous because not only is family history getting overlooked; the auto-population from the system indicates there was some kind of response—when, in fact, no information was ever provided."
Risk 3: Letting the EMR Pick the Code
"There is no EMR system out there that truly can code an encounter," Buckholtz insists. "The vendor will tell you, 'you can point and click and it will be done before the patient leaves.' The reality is that anytime you enter free hand text—in the history or medical decision-making—there is no way for the system to recognize whether you are describing an established problem worsening or stabilizing, a new problem, or whether there is additional work-up needed. Today's EMRs simply don't have that kind of logic or rules engines built in."
In other words, if physicians enter notes about the encounter, the system typically won't integrate them into the code calculation it pre-determines. And if you don't use free form text, you probably aren't documenting complete information.
"Many vendors are giving practices false promises," says Buckholtz. If an EMR vendor is touting increased revenue from higher coding, or a return on investment (ROI) within six months, caveat emptor! "Don't even think about ROI until you are fully up and running for a couple years," Buckholtz advises. "The rollout process can take up to a year—or longer for bigger practices."
The AAPC recommends that codes be omitted from EMR credentialing requirements. "Automated coding is an EMR vendor sales point that has failed to deliver quality in the marketplace," Buckholtz states. "Instead, AAPC believes that EMR credentials [as defined by the Certification Commission for Health Information Technology (CCHIT)] should focus on issues of portability, interoperability, security, privacy, and clinical quality."
One group of surgeons told Pollock, "We don't pay attention to anything except the free text box." That's where they type in what they want to remember—and none of this free text can be read by the system and integrated into the code pre-determination. "The physicians say, '[the pick lists] aren't easy for us to use so we go right to the meat, and skip the template.'" Pollock believes this is one reason that so many practices hire a scribe to do the work; because there is still data entry to be done, beyond using the pick lists.
EMR trainers can also perpetuate the myth, telling practices that the system will code for them, "EMR vendors are saying, 'if you buy our EMR you can code higher and make more money!' but that is not necessarily true. The goal of the EMR is to improve the efficiency of the physician in documenting services and ensuring all work performed is captured in the record. If you buy it and set it up correctly, then you may have achieved the goal of documenting your work performed and the benefit is higher reimbursement. But the up-front customization work must come first," LeGrand concludes.
CCHIT Certification: Not a Coding Cure-all
"My EMR is CCHIT certified," you say. "Doesn't that mean it meets the coding and documentation standards?"
In short: No.
AAPC analyzed the criteria required for credentialing by the Certification Commission for Health Information Technology (CCHIT) and uncovered multiple areas for concern. According to AAPC's analysis, many of the CCHIT requirements conflict with federal mandates for correct coding, or with what AAPC promotes as appropriate coding principals. According to AAPC:
1. CCHIT ignores coding rules. While CCHIT does require codes to be provided by an electronic medical record (EMR), it doesn't require rules-driven coding. Essentially, a physician can select any code he or she chooses, without consideration of guidelines or compliance issues.
2. CCHIT encourages the use of pick-lists for code selection, which doesn't necessarily provide effective data. There are more than 28,000 valid medical codes within ICD-9-CM, CPT®, and HCPCS Level II. Including all appropriate codes in pull-down menus or pick lists is sometimes easy, but getting to those codes may be complex. It's difficult to get all the appropriate codes windowed into a manageable list.
3. CCHIT advocates for the auto-selection of evaluation and management (E/M) coding without consideration of Medical Decision Making (MDM). This could result in erroneous CPT® coding. And, AAPC believes that CCHIT puts physicians "in harm's way" by inadvertently providing a framework for cloning (pulling forward) data that may lead to institutionalized upcoding.
4. There are no coding compliance requirements within CCHIT. To say an EMR "meets certification requirements for compliance" does not relate to coding compliance. It means CCHIT criteria compliance. Keep that in mind when evaluating vendors.
Read the full detail of these findings, which include specific text from the CCHIT criteria on the AAPC website at: https://www.aapc.com/blog/index.php/2009/10/key-flaws-with-cchit-criteria/.
Advice from the Coding Auditors: Buyer Beware
When evaluating the purchase of an electronic hospital record (EHR) system, proceed with a critical stance and be prepared to verify the system you are considering delivers on its promises. Here are a few points to consider:
1. Ignore vendor promises of "boost your coding revenue!" and "download and implement our system in 24 hours!"
You will not, repeat, NOT be up and running in two weeks—despite what vendors tell you. Planning and implementation are hard work and customizing your visit templates takes many hours. Even if you do everything right, full implementation will take six to 12 months after you go live. Complete adoption of the electronic medical record (EMR) system can take 18-24 months.
2. Carve out time—lots of it—for customizing your visit templates.
The EMR vendor will provide stock templates in your specialty. Review and customize everything they provide—from normal gynecological exam and acute sinusitis, to knee pain and flu. If you don't, you risk the system spitting out multi-page, rote notes that don't necessarily document what you actually did. After you've worked through all the templates provided by the vendor, create additional templates for the conditions you treat for which there are no stock templates. Your hard work will pay off in the long run.
"An ENT practice I worked with smartly set aside every Monday afternoon for many months to develop their templates and prepare for implementation," says Mary LeGrand, RN, MA, CPC, CCS-P, consultant with Chicago-based KarenZupko & Associates. "During these afternoons, they didn't see patients—the surgeons and staff painstakingly reviewed and customized templates for every major visit type. And when they launched the EMR, they had far fewer issues and a quicker transition time than most of the other practices we've seen."
3. Verify the algorithms are generating the visit documentation accurately.
Don't assume the algorithms are correct. A surgeon practicing in an ear, nose, and throat (ENT) group in the South found that the EMR allowed him to create additional bullet points that got him to a Level V evaluation and management (E/M) code for kids with otitis media. "He figured he could just add the bullet, and bill for the higher code," LeGrand explains. "But there is no medical necessity for conducting a full cranial nerve assessment in a 5-year-old with otitis media. Just because the system calculated the Level V, doesn't mean you can actually bill for it."
4. Review all notes brought forward from previous visits—look for rote text, redundancies, and anomalies generated by the EMR.
Pay attention to every note and every visit—just like you would in a paper medical chart world. LeGrand said, "The notes of an orthopaedic group that didn't do this were outrageous. They looked like ransom notes. Some of the information was clearly copied and pasted. Other note components were obviously pulled forward by the system, since they were rote. There was so much redundancy—multiple incidences of the SF-36 form the doctors used for research, multiple copies of the HPI from different sources, all caps, no caps. The record was all over the place; nobody had done anything to review or clean up the templates."
Make sure there are systems in place to review and correct documentation, and eliminate duplication. Messy documentation can create a very bad impression to an auditor, an attorney, or any other organization requesting a chart review.
5. Thoroughly train and/or direct your scribes, if you use them.
"You just can't assume they know what the clinicians are doing during the exam," warns Teri Romano, RN, MBA, consultant with KarenZupko & Associates, Inc. "You need to talk through the exam and specifically say, 'ok, lungs are clear, respiration normal, heart is good—no murmur.' Saying, 'normal' is not acceptable—you must say 'heart is clear, no murmurs' so the scribe knows what to document."
6. Ask an auditor to review your documentation early on.
Schedule the review during the planning and implementation process, as physicians practice using the system, or just after the system goes live. The key is to have an external auditor take a look at what is being generated on your behalf. This is not something the vendor can or should do for you; getting an outside opinion is money saved—and risk avoided—in the long run.
Latest posts by admin aapc
(see all)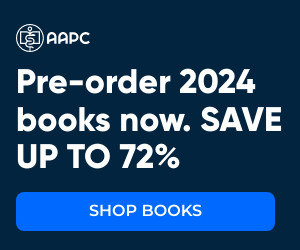 No Responses to "Auto-Population Gone Wild"