CMS Proposes to Cut the Red Tape
In CMS
September 21, 2018
Comments Off

on CMS Proposes to Cut the Red Tape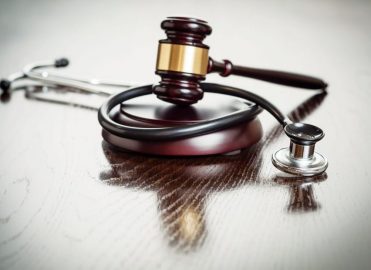 The Centers for Medicare & Medicaid Services (CMS) issued, Sept. 17, a proposed rule for revising several compliance requirements that have been identified as unnecessary, obsolete, or excessively burdensome on healthcare providers and suppliers of durable medical equipment.
The proposed changes are in accordance with President Trump's Jan. 30, 2017, Executive Order "Reducing Regulation and Controlling Regulatory Costs" and also take into consideration stakeholder feedback from several Requests for Information issued by CMS this past year.
Whenever CMS or any other government agency proposes healthcare regulation — or deregulation, as in this case — it is to your advantage to pay attention and act accordingly.
1. Find Out if the Changes Apply to You
Included in this proposed rule are changes for:
Conditions of participation and conditions for coverage
Emergency Preparedness policies
Hospitals
Critical access hospital, rural health centers, and federally qualified health centers
Ambulatory surgical centers
Transplant centers
Hospices
Comprehensive outpatient rehabilitation facilities
Community mental health centers
Portable X-ray services
Religious non-medical healthcare institutions
2. Determine What the Changes Are
For complete details of the proposed changes, please read the following:
CMS Fact Sheet – This document gives you a brief overview of the changes. This is a good place to start, but if there are any proposed changes that will affect your organization directly, you will need to dig deeper.
Medicare and Medicaid Programs; Regulatory Provisions to Promote Program Efficiency, Transparency, and Burden Reduction proposed rule – Only in the proposed rule will you find the full text of a proposed change. Read it carefully.
3. Assess How the Changes Will Affect You
If you do your homework, you will have the information you need to determine which changes will affect your organization, and how. The changes in this proposed rule are meant to reduce regulatory burden and streamline business processes. If so, your organization may be able to save some money next year. What will you do with it?
Tip: Reinvest in your organization by implementing an improvement activity that will earn points toward a bonus payment under the Merit-based Incentive Payment System (MIPS). The activity could reap additional benefits such as improving patient care and health outcomes.
4. Submit Public Comment
All facilities and other interested stakeholders should submit public comment in support of or against proposed regulation changes. Your comment could be the one to tip the scale for or against a proposed change. CMS will accept public comment on this proposed rule through 5 p.m. on Nov. 19, 2018. See the proposed rule for commenting instructions.
Latest posts by Renee Dustman
(see all)