Find It In the Knowledge Center
In AAPC News
September 21, 2018
Comments Off

on Find It In the Knowledge Center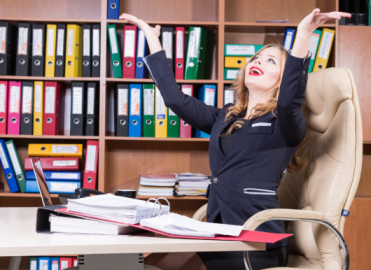 The healthcare industry is a fast-paced, ever-changing business that never rests. Perpetual changes to federal regulations, code sets, and technology make it nearly impossible to stay up to date. But stay up to date we must to ensure compliance and receipt of proper reimbursement for healthcare services and supplies. If only there was one place you could turn to for answers — a place that spoke directly to your profession, without all the rhetoric … a place like AAPC's Knowledge Center!
Point Your Browser to AAPC.com
The next time you have a question about AAPC membership, your career, or a specific job-related matter, don't waste time searching the entire World Wide Web for answers. Bookmark the Knowledge Center and make it your go-to site.
The Knowledge Center is AAPC's blog, where a treasure trove of information is housed. You'll find current news, advice, guidance, support, and much more, all from reliable sources. Our bloggers are subject matter experts who voluntarily share their wisdom. You have probably met many of them at HEALTHCON, an AAPC regional conference, or a local chapter meeting. We're lucky to have them!
Seek and You Shall Find
On the Knowledge Center home page, which you can access by clicking on the Knowledge Center link at the top of the www.aapc.com home page, you can read the latest posts, or search for a specific topic. To refine your search, select a specific topic. Content is categorized under the following Hot Topics:
Revenue Management
Quality Payment Program
Telehealth
Facility
Health Information Management
Career Growth
Hover your mouse over View More to display a drop-down menu with even more topics, such as billing, coding, evaluation and management, and salary surveys.
We Deliver!
To save even more time, make sure to sign up for our free newsletter, which we'll deliver to your inbox. You can tailor your newsletter to receive articles relevant to your interests.
There is always a short poll for you to take on the Knowledge Center, as well. These polls are generally geared toward research AAPC is conducting to ensure we are exceeding our members' high expectations.
We hope you take advantage of these free services!
Latest posts by Renee Dustman
(see all)
AAPC's annual salary survey gives a good understanding of the earning potential within the medical coding profession.
See what actually is going on in the healthcare business job market.
No Responses to "Find It In the Knowledge Center"