Drug/Payer Sale May Confuse Patients
By Brad Ericson
In Billing
September 28, 2018
Comments Off

on Drug/Payer Sale May Confuse Patients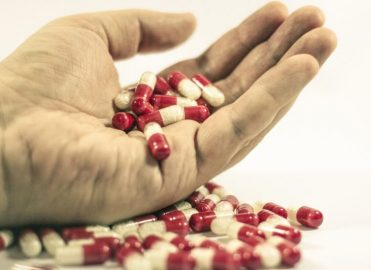 Patients may be asking providers' staffs, including medical coders, about Aetna's plan to sell its Medicare Part D drug plan business to WellCare Group. And providers' staff should also stay on top of the change.
Part D Sale to Help CVS Merger
Aetna's sale will affect 2.2 million members as of June, according to CNBC, but it doesn't affect Medicare Advantage or supplement products or plans. It does help clear the table for CVS Health's $69 billion purchase of Aetna, linking the drug store chain and its providers to Aetna's insurance products.
The two companies hope this move prevents the Trump Administration from blocking the merger as the Department of Justice (DOJ) blocked Aetna's purchase of Humana in 2016.  Deemed anti-competitive because of overlapping Medicare Advantage and other services, the merger served as notice to major healthcare providers that regulators want patients to choose from a competitive market.  CVS told CNBC and other news outlets the two companies are working closely with the DOJ to forestall a repeat.
New York regulators aren't as sanguine about the merger, according to other news sources. According to CNBC, "We are concerned with the considerable amount of debt — over $40 billion — that CVS is taking on to finance this transaction," wrote Maria Vullo, the superintendent of New York State's Department of Financial Services. "The considerable pressure to repay debt would cause the resulting company to repay its substantial obligation before investing in pro-market and pro-consumer measures."
Regulators also worry about the unfair competition large payers will have by purchasing pharmacy distributors. Cigna bought Express Scripts.
Genoa Health Sale to UHG
Not to be outdone, UnitedHealth Group recently bought Genoa Health, the fifth-largest pharmacy chain.   Not only does the acquisition of this company bolster UHG's pharmacy benefit manager OptumRx with 650,000 customers, but it bring telepsychiatry services and behavioral health support to UHG patients.
Optum spokesperson Dtew Krejci told FierceHealthcare, This will help ensure improved access, health outcomes and pharmacy, telepsychiatry, and medication management experiences for consumers across the country, including Medicare and Medicaid beneficiaries, while helping public and private sector payers reduce their healthcare costs."
What can you do for your patients? Be sure to help them understand as the names change on their pharmacy sources.
Latest posts by Brad Ericson
(see all)