Spooky ICD-10 Codes to Look Out for on Halloween
In ICD-10
October 9, 2018
Comments Off

on Spooky ICD-10 Codes to Look Out for on Halloween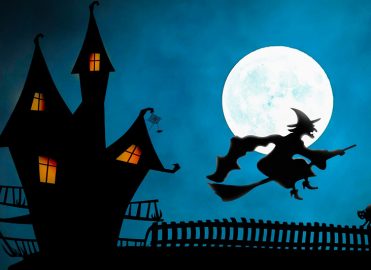 October is here and it's the month of spooks, vampires, witches, and werewolves. With the celebration of Halloween, here are some ICD-10 codes you may see this season.
Ghosts
Did you just hear something creepy or is your mind playing tricks on you? If a ghost whispers in your ear or you see a headless specter, there is a code for that:
R44.0 Auditory hallucinations
R44.1 Visual hallucinations
Vampires
If a vampire-related injury occurs, look to these ICD-10 codes:
K03.0 Excessive attrition of teeth
S10.17 Other superficial bite of throat
S10.8 Superficial injury of other specified parts of neck
S11.95X Open bite of unspecified part of neck, initial encounter
X32.XXXA Exposure to sunlight, initial encounter
Y04.1 Assault by human bite
Werewolves
When someone is morphing into a werewolf, these ICD-10 codes will cover the diagnosis:
Q84.2 Other congenital malformations of hair
L68.0 Hirsutism
Witches
The witches may be brewing up something dangerous. If you try it, be prepared to code it:
T62.8X1A Toxic effect of other specified noxious substances eaten as food, accidental (unintentional), initial encounter
Too Much Candy?
Did you raid your children's Halloween candy bag? If so, be careful of these afflictions:
R63.2 Polyphagia
T50.3X1A Poisoning by electrolytic, caloric and water-balance agents, accidental (unintentional), initial encounter
T78.01 Anaphylactic reaction due to peanuts
Other Halloween-related Injuries
While carving pumpkins, look to this code if you land yourself in the emergency room with a knife-related injury:
Y93.D Activities involving arts and handcrafts
If you pet the black cat who crosses your path, you may end up with this:
A28.1 Cat-scratch disease
When Halloween costume masks obstruct your view, you may need this code after a trip to your doctor:
W22.02XA Walked into lamppost, initial encounter
Hopefully, you and those you know won't need to use any of these codes during October. Be safe this Halloween!
For all things ICD-10, Go to AAPC
If you want to learn more about ICD-10-CM coding, go to AAPC's ICD-10 Codes Web page. For an easy coding tool to help you find and choose appropriate ICD-10 codes, look to AAPC Coder.
2019 ICD-10 code books are available. For more information, go to the AAPC's ICD-10 Books Web page.
Latest posts by Michelle Dick
(see all)