CVS: Aetna, We're Glad We Met Ya
By Brad Ericson
In CMS
October 10, 2018
Comments Off

on CVS: Aetna, We're Glad We Met Ya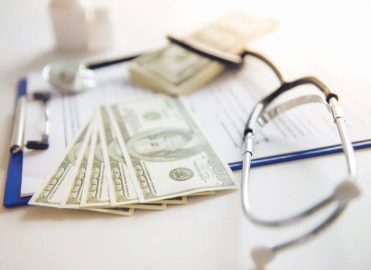 The Department of Justice preliminary OK'd the merger between pharmacy giant CVS and insurance stalwart Aetna. What does this new model of healthcare mean to medical coders and the industry?
CVS & Aetna Symbiotic Partners
Aetna will take advantage of CVS' huge network of locations, all of which distribute pharmaceuticals and most of which have some level of healthcare via MinuteClinics. This allows Aetna to manage the cost of care and incent members to go to its internal network for minor visits. CVS wins by having a major payer refer customers for prescription drugs and minor care.
Th $69 million merger is being hailed as the harbinger of a whole new healthcare model. According to CNBC, the new company blurs traditionally distinct lines in hopes of lowering costs. The news agency said CVS and Aetna tout their combination as a way to help rein in healthcare costs by controlling drug costs and keeping Aetna members out of expensive emergency room.
The new company is planning to add more services to the MinuteClinics to help members manage chronic conditions like diabetes. The companies' executives argue the combined pharmacy and medical data will help treat patients better. Data-driven care will not only improve care but give providers a tool to lower costs and maybe predict conditions and care.
CVS & Aetna One of Many New Models
Cigna recently purchased pharmacy benefits manager Express Scripts to help control drug costs. Amazon purchased PillPack to provide online drug retailing. A new healthcare company is being formed by Amazon CEO Jeff Bezos, JP Morgan Chase CEO Jamie Dimon, and Berkshire Hathaway CEO Warren Buffet for employees.  A new cooperative formed by healthcare systems, including The Mayo Clinic, to assure inexpensive generic drug supplies has been formed in Salt Lake City, Utah.
According to auditing firm PwC healthcare eats up 18 percent of the nation's gross domestic product. Medical costs continue to rise more than 5 percent yearly since 2007. This contrasts, the firm says, with an average economic growth of 3.2 percent since 1947.



Latest posts by Brad Ericson
(see all)