UnitedHealthcare Denies DermACELL
October 10, 2018
Comments Off

on UnitedHealthcare Denies DermACELL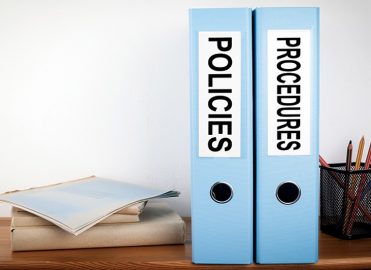 UnitedHealthcare (UHC) has issued a clarification to its Skin and Soft Tissue Substitutes medical policy (2018T0592A) in regards to DermACELL®.
Behind the Decision
DermACELL® (LifeNet Health®) is advanced human acellular dermal matrix intended for the treatment of chronic wounds and soft tissue reconstruction such as implant-based breast reconstruction. A recent report for DermACELL concluded that the evidence is insufficient regarding the long-term safety and efficacy of its use for chronic wounds (Hayes, 20181).
UnitedHealthcare is currently reassessing its decision for coverage of DermACELL and released a policy update Oct. 2 stating that changes related to HCPCS Level II code Q4122 DermACELL, per sq cm will not be implemented when the policy takes effect on Oct. 1, 2018. UHC added language to the policy to indicate DermACELL is among the skin and soft tissue substitutes unproven and/or not medically necessary for any indication.
Policy Updates Effective Oct. 1
The company also added to the list of applicable HCPCS Level II codes:
Q4110 PriMatrix, per sq cm
Q4111 GammaGraft, per sq cm
Q4112 Cymetra, injectable, 1 cc
Q4114 Integra flowable wound matrix, injectable, 1 cc
Q4117 Hyalomatrix, per sq cm
Q4118 MatriStem micromatrix, 1 mg
Q4121 TheraSkin, per sq cm
Q4125 Arthrofex, per sq cm
Q4126 MemoDerm, DermaSpan, TranZgraft or InteguPly, per sq cm
Q4127 Talymed, per sq cm
Q4130 Strattice TM, per sq cm
Inclusion of these codes does not infer coverage. Benefit coverage for health services is determined by the member-specific benefit plan and other determining factors, UHC states in the policy.
Medicare Coverage
Medicare does not have a National Coverage Determination for skin and/or soft tissue substitutes used for treatment of wounds and other conditions with the goals of facilitating healing and regenerations. DermACELL is a high-cost skin substitute that should only be used in combination with the performance of one of the skin application procedures described by CPT® codes 15271-15278, according to MLN Matters MM9021. For coverage of DermACELL, you are advised to refer to the applicable local coverage determination.
For coding guidance, see also:
CPT +15777: Biologic Implant Procedures
Grasp New Coding Details of Skin Replacement Surgery
Note, however, that an LCD does not exist for the following HCPCS Level II codes:
Q4112 Cymetra, injectable, 1 cc
Q4114 Integra flowable wound matrix, injectable, 1 cc
Q4125 Arthroflex, per sq cm
Q4130 Strattice TM, per sq cm
Q4138 BioDFence DryFlex, per sq cm
Q4139 AmnioMatrix or BioDMatrix, injectable, 1 cc
Q4142 Xcm biologic tissue matrix, per sq centimeter
Q4143 Repriza, per sq centimeter
Q4149 Excellagen, 0.1 cc
Q4176 Neopatch, per sq centimeter
Q4179 Flowerderm, per sq centimeter
Q4180 Revita, per sq centimeter
Q4181 Amnio wound, per sq centimeter
Q4182 Transcyte, per sq centimeter
More Changes for UHC Skin and Soft Tissue Substitutes Medical Policy
UHC also removed language from the Skin and Soft Tissues Substitutes medical policy indicating AmnioGen-A, AmonioGen-C, AmnioGen-45, or AminoGen-200 are unproven and/or not medically necessary for any indication.
The following definitions were also added:
Acellular Matrix – A Matrix that is derived from sources other than human skin. Acellular matrices are the most frequently used skin substitute. Acellular Matrices are composed of allogeneic or xenogeneic derived collagen, membrane, or cellular remnants
Allogeneic Matrix – A matrix that is derived from human tissue such as neonatal fibroblasts of the foreskin
Composite Matrix – A matrix that is derived from human keratinocytes and fibroblasts supported by a scaffold of synthetic mesh or xenogeneic collagen. These matrices contain active cellular components that continue to generate compounds and protein that may accelerate would healing.
Full-thickness Thermal Burn (third degree burn) – A burn with destruction of all layers of the skin. These burns involve all of the epidermal and dermal layers, with varying amounts of the subcutaneous layer involvement.
Human Skin Allograft – An allograft that is derived from donated human skin (e.g., cadavers) that has been processed to remove the cellular components.
Partial-thickness Thermal Burn (second degree burn) – A burn that involves the epidermis and only part of the dermis. Deep partial thickness thermal burns involve the epidermis and most parts of the dermis, leaving few intact skin appendages and nerve endings
---
(1) Hayes Inc. Clinical Research Response. DermACELL Human Acellular Matrix (Novodaq) for Nonhealing Wounds. Lansdale, PA: Hayes, Inc.; March 2018
Latest posts by Renee Dustman
(see all)