PT Diagnostic Service Claims Denied in Error
In Billing
October 11, 2018
Comments Off

on PT Diagnostic Service Claims Denied in Error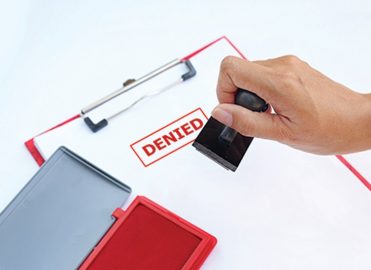 Valid claims submitted by physical therapists (PTs) in private practice are being denied by some Part B Medicare Administrative Contractors (MACs), according to the Centers for Medicare & Medicaid Services (CMS). These claims are for the professional component (PC) or global code for certain diagnostic services involving electromyography (EMG), nerve conduction velocity (NCV), and sensory-evoked potentials (SEP) with technical component (TC) physician supervision indicators 21, 66, 6A, 77, or 7A.
MACs will reprocess and pay valid claims that were denied only if brought to their attention.
Medicare Coverage Policy
PTs must be board-certified in clinical electrophysiology by the American Board of Physical Therapy Specialties (ABPTS) to furnish certain diagnostic services involving EMG, NCV, and SEP to Medicare beneficiaries, in accordance with state law. These tests, paid under the Medicare Physician Fee Schedule, are not considered outpatient physical therapy services. Do not report these services with modifier GP Services delivered under an outpatient physical therapy plan of care on the claim line of service.
CMS payment policy and the related code list for EMGs, NCSs, and SEPs was initially implemented through CMS Transmittal B-01-28, effective July 1, 2001.
Physician supervision does not apply to the global and the professional component codes of these PT-designated diagnostic services. Payment can be made when the TC has been either personally performed, in accordance with state law, by the ABPTS-certified PT, or the PT without the ABPTS certification has met the supervision requirements for the TC portion of the service consistent with the applicable PSI.
Diagnostic Code List
Click here for the ABPTS PTs Diagnostic Code List (posted Oct. 9, 2018).
Physician Supervision Indicators
For certain codes within the CPT® code range 95860 – 95937, the following technical component physician supervision indicators apply:
6A, 7A – All level of supervision standards for the lead number ("6" or "7") apply; in addition, the PT with ABPTS certification may personally supervise another PT, but only the PT with ABPTS certification may bill.
66 – May be performed only by PTs with ABPTS certification and certification in this specific procedure, or performed personally by the physician.
77 – PT with ABPTS certification (TC and PC), or direct supervision of physician (TC and PC), or technician with certification and general supervision of physician (TC only, PC physician) procedure.
22 – May be performed by a technician with online real-time contact with physician.
21 – Procedure may be performed by technician with certification and under general supervision of a physician; otherwise under direct supervision of physician. (TC only; PC always physician).
---
Sources:
Centers for Medicare & Medicaid Services Transmittal B-01-28
MLN Connects, Oct. 11, 2018
Latest posts by Renee Dustman
(see all)