Modifier 63 Gets 2019 Update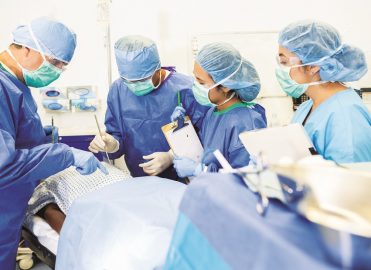 With the 2019 CPT® codebook still a few weeks away, we're waiting to confirm an anticipated change: new guidelines that allow modifier 63 Procedure performed on infants less than 4 kgs with Medicine/Cardiovascular (90000-series) codes to described increased complexity of procedures performed on patients of less than 4kg.
How to Use Modifier 63
When a surgeon performs certain procedures on an infant weighing less than 4 kilograms (approx. 8.8 lbs.), append modifier 63 to the CPT® code to inform the payer of the increased complexity of the procedure due to the patient's small size, which may—depending on your payer and your negotiating skills—result in higher reimbursement.
Many CPT® codes that describe procedures performed on small infants (e.g., 33502 and 33503) are subject to the guideline, "Do not report modifier 63 in conjunction with…." Typically, you cannot append modifier 63 for procedures involving congenital anomalies, or those valued to reflect heightened complexity associated with prematurity. You can find a complete list of modifier 63 except codes in Appendix F of CPT.
Patient Weight Is What Matters
Where allows for modifier 63, the patient's weight is the crucial factor. If the infant weighs more than 4 kg, you should not append modifier 63, regardless of the patient's age.
You should append the 63 modifier only when the patient weighs 4 kg or less at the time of the procedure, according to CPT instructions in Appendix A ("Modifiers"). Per CPT Changes 2003: An Insider's Guide.
In this population of patients, there is a significant increase in work intensity, specifically related to temperature control, obtaining IV access (which may require upwards of 45 minutes) and the operation itself, which is technically more difficult, especially with regard to maintenance of homeostasis.
In past years, you couldappend modifier 63 only to procedures/services listed in the 20000-69999 code series only. If the expected changes are adopted in CPT 2019, you will additionally be able to append modifier 63 to Cardiovascular procedures within the Medicine Section (9000-series) of CPT®. Visit the Knowledge Center for up-to-date information.
For a complete rundown of the new, revised, and deleted codes and guidelines in CPT® 2019, sign up for AAPC's comprehensive 2019 CPT Coding Updates Virtual Workshop on December 6 (by demand starting 12/7), presented by AAPC's own Raemarie Jimenez, CPC, CPMA, CPC-I, CANPC, CRHC. Or, join Raemarie on Nov. 20 for a one-hour webinar that highlights the changes you can expect in CPT® 2019.
Latest posts by John Verhovshek
(see all)
One Response to "Modifier 63 Gets 2019 Update"