Ultrasound Elastography 2019 Codes
In Coding
October 12, 2018
Comments Off

on Ultrasound Elastography 2019 Codes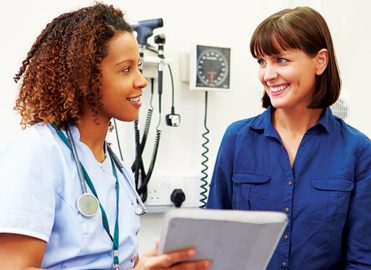 With the 2019 CPT® codebook still a few weeks away, there's news of three new category I CPT® codes to report ultrasound elastography (USE), which will be added to the Radiology Section.
Ultrasound elastographyworks on the principle that different tissue types within the body demonstrate different elastic properties. Abnormal tissue (e.g., a neoplasm) is "stiffer" than normal tissue, and thus is identifiable byultrasound elastography.
New codes (7698x-+7698x) will describe ultrasound elastography of:
parenchyma (i.e., the functional parts of a body organ)
first target lesion
an add-on code,for each additional target lesion (reported a maximum of two units per session)
In prior years, ultrasound elastography was reported using category III add-on code 0346T Ultrasound, elastography (List separately in addition to code for primary procedure), which was reported in addition to other radiology procedures (e.g., 76705)
There's More to Learn
For more about the new USE codes, and a complete rundown of the new, revised, and deleted codes and guidelines in CPT® 2019, sign up for AAPC's comprehensive 2019 CPT Coding Updates Virtual Workshop on December 6 (by demand starting 12/7), presented by AAPC's own Raemarie Jimenez, CPC, CPMA, CPC-I, CANPC, CRHC. Or, join Raemarie on Nov. 20 for a one-hour webinar that highlights the changes you can expect in CPT® 2019.
Latest posts by John Verhovshek
(see all)
No Responses to "Ultrasound Elastography 2019 Codes"