Help Identify Acute Flaccid Myelitis
In Coding
October 18, 2018
Comments Off

on Help Identify Acute Flaccid Myelitis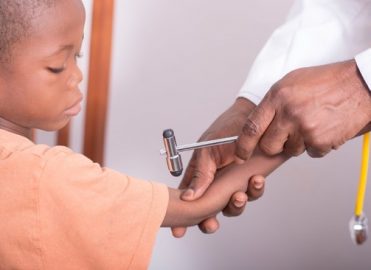 We're accustomed to flu season, but acute flaccid myelitis season? What is that?
Acute flaccid myelitis (AFM) is a rare and serious condition affecting the nervous system — primarily spinal cord gray matter. The afflicted are usually very young children, with the average age being 4 years old. According to the Centers for Disease Control and Prevention (CDC), 90 percent of known cases are children under age 18.
AFM Is In Season
For the past four years, there has been an uptick of AFM cases, primarily in late summer, early fall. Activity seems to spike every other year (i.e., 2014, 2016, 2018). According to the CDC, there have been 386 cases of AFM reported in the United States since 2014. There was one death in 2017. So far this year, there have been 127 cases reported, with 62 cases confirmed in 22 states, with no geographic clustering. This is on par with the previous years, according to the CDC.
Although the rate of occurrence is low, everyone's attention is peaked because nobody knows what causes AFM or who's most at risk (aside from the age factor). Despite their inability to figure out what is causing AFM, the CDC says it knows what's not causing it: poliovirus. More likely, AFM is caused by an enterovirus, they say. And as with most viruses, hand washing is the best defense for contracting AFM.
Recognize the Symptoms
In the outpatient setting, without a confirmed diagnosis, you would code the symptoms:
Loss of muscle tone
Weakness in arms and legs
Decreased reflexes
Less often, symptoms may include:
Facial droop/weakness
Difficulty moving the eyes
Drooping eyelids
Difficulty with swallowing
Slurred speech
The muscle weakness is most concerning because it can lead to organ failure. The long-term affects of AFM are unknown.
Report AFM Right
A confirmed diagnosis is achieved through magnetic resonance imaging showing a spinal cord lesion largely restricted to gray matter and spanning one or more vertebral segments. The pathogen is unknown, but a physician may order lab tests on the patient's cerebrospinal fluid.
Clinicians should send information on patients who meet the clinical criteria regardless of any laboratory results or MRI findings to their state or local health department. The CDC offers a clinician job aid on their website for how to submit data. Non-urgent questions can be emailed to the AFM team at limbweakness@cdc.gov.
To code a diagnosis of AFM, look in the ICD-10-CM Index for Myelitis, which refers you to G04.91 Myelitis, unspecified. Confirm the code in the Tabular List, Chapter 6: Diseases of the Nervous System.
We don't know what is causing AFM yet, but proper reporting of this condition will facilitate interpretation of apparent increases in this syndrome, improve the tracking of national trends, and better define the etiologic agent(s).
Latest posts by Renee Dustman
(see all)