Government Responds to Hurricane Michael's Devastation
In CMS
October 18, 2018
Comments Off

on Government Responds to Hurricane Michael's Devastation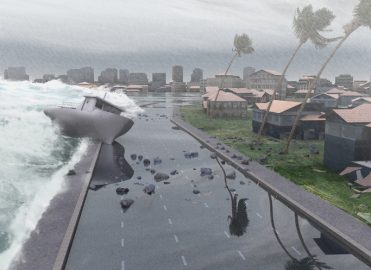 The U.S. Government has stepped in to help with healthcare crisis in the wake of Hurricane Michael's devastation. The death toll for Hurricane Michael is at least 29 people across Florida, Georgia, North Carolina, and Virginia. Florida's Bay County is where the Category 4 hurricane made landfall last week. Rescuers and k-9s are still searching beneath piles of debris in Florida for the bodies of those who did not evacuate.
There are 42 food and water distribution points in both Georgia and Florida for residents, and those in the hardest-hit areas are surviving on airdropped food and water. To help people register for disaster assistance in Florida, there are 12 teams from the Federal Emergency Management Agency.
CMS Steps in to Their Help Patients
The Centers for Medicare & Medicaid Services (CMS) sent two CMS Newsroom email blasts out, indicating on Oct. 10 that the U.S. Department of Health and Human Services (HHS) declared Florida a public health emergency (PHE) and on Oct.11 that Georgia is a PHE, as well. Here are some ways CMS has stepped in response to the PHE and to help:
Waivers for Hospitals, Healthcare Facilities, and Clinicians: CMS will temporarily waive or modify certain Medicare, Medicaid, and Children's Health Insurance Program (CHIP) requirements. They will issue waivers to provide continued access to care for beneficiaries. 
Special Enrollment Opportunities for Individuals Impacted by the Hurricane: CMS has made special enrollment periods for people impacted by the hurricane, so they can gain access to health coverage on the Exchange or change their Medicare health and prescription drug plans immediately if eligible.
Disaster Preparedness Toolkit for State Medicaid Agencies: Medicaid and CHIP provides resources, toolkits, and flexibilities and authorities to states during disaster. For more information and to access the toolkit, visit the Disaster Response Toolkit
Dialysis Care: Critical life-saving services will be made available through the Kidney Community Emergency Response (KCER) program working with IPRO End Stage Renal Dialysis Network (NW 6). They assess the status of impacted dialysis facilities regarding generators, alternate water supplies, education and materials for patients, etc., and help evacuated patients receive dialysis services in the location they evacuated to. Patients are supplied with a water proof emergency supply kit with important personal, medical, and insurance information; and contact information for their facility, the ESRD NW hotline number (866-901-3773), and out-of-state assistance; and instructions.
Medical Equipment and Supplies Replacements: CMS temporarily suspended some necessary requirements for Medicare patients who have lost or damaged their durable medical equipment, prosthetics, orthotics, and supplies (DMEPOS) due to the hurricane. For DMEPOS assistance, Medicare patients can contact 1-800-MEDICARE (1-800-633-4227).
Suspension of Enforcement Activities:CMS will suspend survey and enforcement of healthcare facilities in affected areas, but will investigate allegations of immediate threat to patient health and safety.
Ensuring Access to Care in Medicare Advantage and Part D: Medicare Advantage Organizations and Part D Plan sponsors maintain access for covered patients in affected areas, include allowing Part A/B and supplemental Part C plan benefits to be furnished at non-contracted facilities and waiving requirements for gatekeeper referrals where applicable.
For more information go to cms.gov/emergency.
Be Prepared for Crisis
If your healthcare facility would like information on emergency preparedness, read these articles in the AAPC's Knowledge Center:
HIPAA Disclosures in Emergency Situations
Final Rule Makes Emergency Preparedness Plans Mandatory
Latest posts by Michelle Dick
(see all)