Get More Involved with Your Local AAPC Chapter
October 19, 2018
Comments Off

on Get More Involved with Your Local AAPC Chapter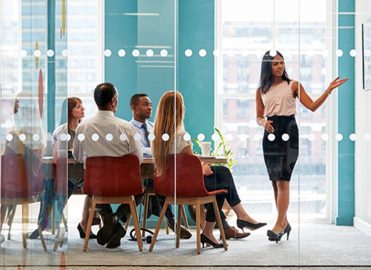 Getting more involved with your local AAPC chapter involves little steps and does not mean that you have to make a huge commitment to the chapter.
There are a lot of benefits to getting more involved in the chapter, including meeting more AAPC members and increasing your network, earning points that might enable you to be eligible for scholarship funds within your chapter, depending on how your chapter structures the distribution of scholarship funds and opportunities to learn new things about the specialty(ies) that you work in as well as in new specialties.
I am a founding member of my chapter and being involved with my chapter, the monthly chapter meetings and the special events have been immensely rewarding for me over the years since we formed the chapter.
A Lot to Do in Your Chapter
Being an expert in an area of coding, billing, auditing, and healthcare management is a wonderful place to start; experts can volunteer to speak at one of their monthly meetings, describing the specifics of their areas of expertise.
Even if you do not feel that you are an expert yet, or if you feel that you are not comfortable getting up and speaking to the chapter members, you still have other areas where you can volunteer for the chapter.  These volunteer opportunities include:
Be a proctor during a certification exam.
Join the planning committee for the monthly meetings, assisting with program ideas and finding speakers for the chapter meetings.
Join the May Mania planning committee and work with fellow chapter members in planning the topics for May Mania and any other symposium the chapter offers to members of your chapter and other chapters. Part of this volunteer effort may also include assistance with the marketing/PR for the symposium, trying to get as high a turn out as possible. Solicitation for sponsors, booths, and gifts for drawings to support the symposium may fit your talents.  You can also assist with coordinating the handouts from the speakers which will then be distributed to the attendees
You may like to be a mentor or mentee. Your chapter may have a mentorship program and you can volunteer to be a mentor for a less experienced coder.  Or, if you feel you are less experienced coder, you can request a mentor from the chapter.
Once you get experience and are comfortable with coding, you can also volunteer to teach  if your chapter offers a certification prep class. You do not need to be an expert in all areas.  You can offer just the areas where you feel comfortable.
If you would like to speak to get your feet wet but are not comfortable speaking for an entire meeting, you may want to recommend that your chapter have a meeting where members sign up to speak for 10-15 minutes each on their area of expertise. That way, you each get a chance to speak in front of your friends and colleagues on what you know best, meaning you should have your highest level of comfort with the topic, for a short amount of time.  This gives 5-6 people in your chapter the opportunity to get some experience speaking while not being put into too high a stress situation.
Latest posts by Barbara Cobuzzi
(see all)