Telemedicine Offers Benefits to Providers
In Facility
October 22, 2018
Comments Off

on Telemedicine Offers Benefits to Providers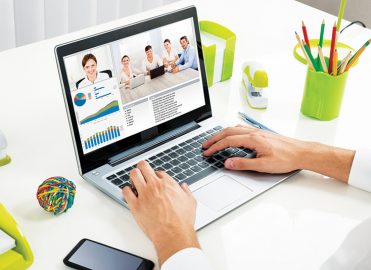 Deloitte did a 2018 survey of U.S. healthcare consumers and physicians, and found:
90 percent of physicians see the benefits of telemedicine technology but only 14 percent have the ability to perform video telemedicine visit capabilities right now.
Of the remainder, only 18 percent plan on adding the capability over the next few years.
Of those that have the capability, only a third regularly use it.
Why is something that is seen so beneficial so unpopular and not in the strategic plans for practices for the near future?  One of the problems is a lack of reimbursement and an inability to see how to bill for and collect for telemedicine visits. Depending on where the practice is located, they find barriers to payment. Some states are progressive, for example, New York. New York has passed a law which mandates the payment of telemedicine services. But most states do not have legislation this favorable to telemedicine, yet. Another barrier to implementation is the high cost of technologies offered, which have contributed to slow adoption. Many practices are waiting for the various forms of technology to be developed, debugged, and proven before they attempt to purchase and implement. Practices have listed their top concerns as reliability, access, and security.
Other resistance to the technologies  include:
Integrating the telemedicine within the providers workflow, clinical processes and integrating it within their work day.
A little over a third of those surveyed were concerned about medical errors.
A third of those surveyed had concerns about data security and privacy.
23 percent of the providers felt that their patients were not interested or lacked access to the technology to connect to virtual visits.
22 percent felt that virtual visits did not fit into their workflow.
Just under 10 percent of providers surveyed were not interested in moving to telemedicine offerings while 5 percent did not see a need.
See the Benefits of Telemedicine
The technology is advancing rather quickly, as addressed in my blog on Sept. 28. Costs have also gone down with these advances in technology. This may be a time to try offering telemedicine visits on a limited bases as a demonstration project in your practice, to both measure the benefits for the patients and the providers. When calculating the costs, keep in mind that there may be some cost savings if you can keep your providers in their home office as opposed to traveling to remote offices in order to reach patient populations further out in the community. The providers' savings in time in addition to the practice's savings in not having to staff satellite offices as frequently as they are currently being staffed may represent a savings to the practice. So, when looking at telemedicine, keep in mind that there can be savings in addition to costs.
Also, keep in mind that your practice's reach into more remote geography, caring for people who cannot get off for work to travel to your office, but can take a 15-minute break for a telemedicine visit, and reaching patients who do not have transportation means that telemedicine will project your office out to your patient base. There are many benefits, for the providers and the patients, enough benefits that these objections should be considered to be put aside and reason to at least give the future of delivery of medicine a trial for your practice.
Latest posts by Barbara Cobuzzi
(see all)