MRI for Patients with Cardiac Device, Covered
In Billing
October 23, 2018
Comments Off

on MRI for Patients with Cardiac Device, Covered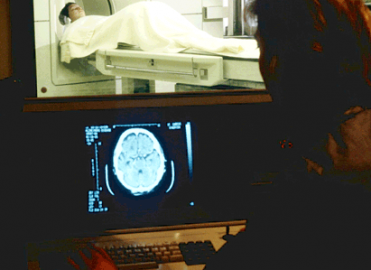 An important update has been made to the Medicare National Coverage Determinations (NCD) Manual regarding coverage of magnetic resonance imaging (MRI) for patients with certain implantable cardiac devices.
In a National Coverage Analysis (NCA), the Centers for Medicare & Medicaid Services (CMS) determined there is sufficient evidence to conclude MRI for patients with certain implantable cardiac devices is reasonable and necessary.
When used according to the FDA labeling, Medicare now covers MRI for patients with an:
Implanted pacemaker (PM);
Implantable cardioverter defibrillator (ICD);
Cardiac resynchronization therapy pacemaker (CRT-P); or
Cardiac resynchronication therapy defibrillator (CRT-D).
Devices that do not have FDA labeling are covered only under certain circumstances, per new guidelines in NCD 220.2. MRI for patients with metallic clips on vascular aneurysms remains non-covered.
Note that coverage is effective April 10, 2018. Medicare Administrative Contractors (MACs) will not search their files for claims with dates of service on or after April 10, 2018, but processed prior to implementation of CMS Transmittal 208, Change Request 10877, issued Oct. 19. 2018. MACs have until Dec. 10. 2018, to implement this change in their claims processing system, so you may want to hold off resubmitting claims until then.
Billing Requirements
Deductible and coinsurance apply.
MACs will pay claims as follows for these types of bills (TOB):
Professional claims (practitioners and suppliers) – based on the Medicare Physician
Fee Schedule (MPFS)
TOB 11X – Prospective Payment System, based on the diagnosis-related
group
TOB 13X – Outpatient Prospective Payment System, based on the
ambulatory payment classification
Rural health clinics/Federally qualified health centers (71X/77X). The professional
component bills for the MRI with a qualified visit only; there is no payment for this
service on an RHC/FQHC claim — the provider of the technical service bills their
MAC on the ANSI X12N 837P or hardcopy CMS-1500 and payment is made
under the MPFS.
TOB 85X – At reasonable cost. The professional component will be paid at 115 percent of the MPFS.
Coding Requirements
MACs will allow MRI line items for patients with an implanted PM, ICD, CRT-P, or CRT-D that include an appropriate MRI procedure code and either:
Z95.0 – Presence of cardiac pacemaker (includes presence of CRT-P), or
95.810 Presence of automatic (implantable) cardiac defibrillator (includes presence of automatic ICD with synchronous cardiac pacemaker).
Effective April 10, 2018, modifiers Q0 and KX are no longer required on claims for MRIs for beneficiaries with an
implanted pacemaker and can be end-dated.
---
Source:
CMS MLN Matters MM10877, Oct. 19, 2018
Latest posts by Renee Dustman
(see all)